More than 5 500 cops, soldiers to hit Gauteng's streets amid threats of national shutdownMore than 5 500 law enforcement officers and soldiers will be deployed to Gauteng's streets, ahead of threats of a national shutdown on Monday.
Ramaphosa waba nyesa straight 😂😂
These thugs and thieves thought our country is a free for all for those who want to steal. Cyril is fixing that and now they can't breathe hence things like #NationalShutdown and #CYRILMUSTRESIGN
Viva Ramaphosa ✊🏿✊🏿✊🏿 pic.twitter.com/3qdNMic7il

— Themba Gee (@iamnovel_t) August 23, 2021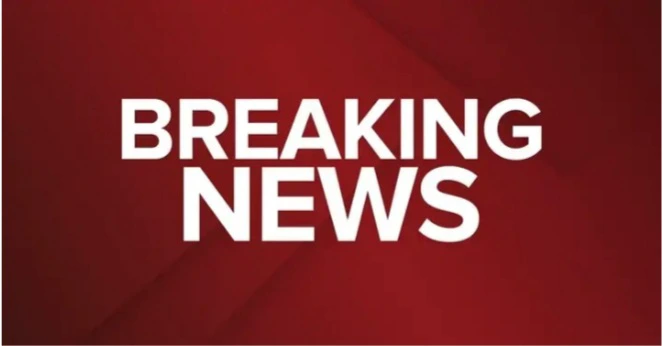 As a country we must reject these people who want to shove ANC factional battles down our throats. It's never in our interest #NationalShutdown

— SITHALE✍🏿 (@SithaleKgaogelo) August 23, 2021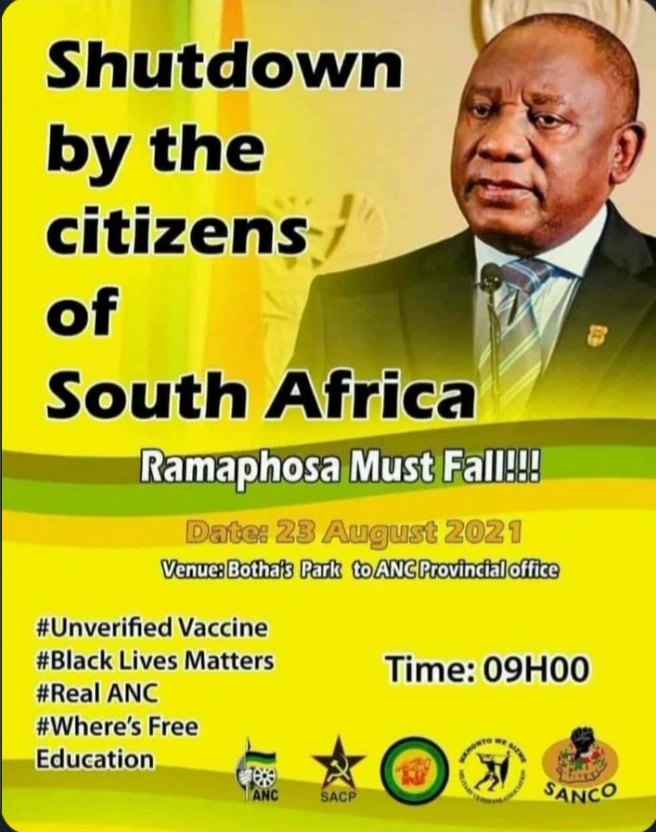 The national shut down plan today for president Cyril Ramaphosa to Resign with immediate effect, this is not the first time the president of South Africa is asked to resign from being president of South Africa, letters were issued including national freedom party accusing the president of being corrupt, unfit to be in office, CR17 bank statements, chaos, and instability that has taken place in the country recently, the letter was issued on 02 August 2021.
For Black South Africans 🇿🇦 to understand about this #NationalShutdown

Malema | #SiyeUnionBuildings | President Ramaphosa | pic.twitter.com/0POUo7Nmc9

— #FreePalestine 🇵🇸 (@ntobengnkadimen) August 23, 2021
Now the national shut down is aimed for the president of South Africa to resign as they gave him time to resign, but he did not and now people of South Africa 23 August 2021 at 09h00AM in Botha's park to the ANC Provincial Office are heading there for him to resign as they asked before. The issues on the new statements circulating around Social media are, Ramaphosa out, untested Vaccine, Black lives matter, real ANC, and where's the free education.We know as citizens that there's no protest without violence as we have seen what people did before when protesting for Jacob Zuma to be free looting, death among them, and all the bad things you can imagine. Will president Ramaphosa Resign?
Breaking news| National shut down for President Ramaphosa to Resign.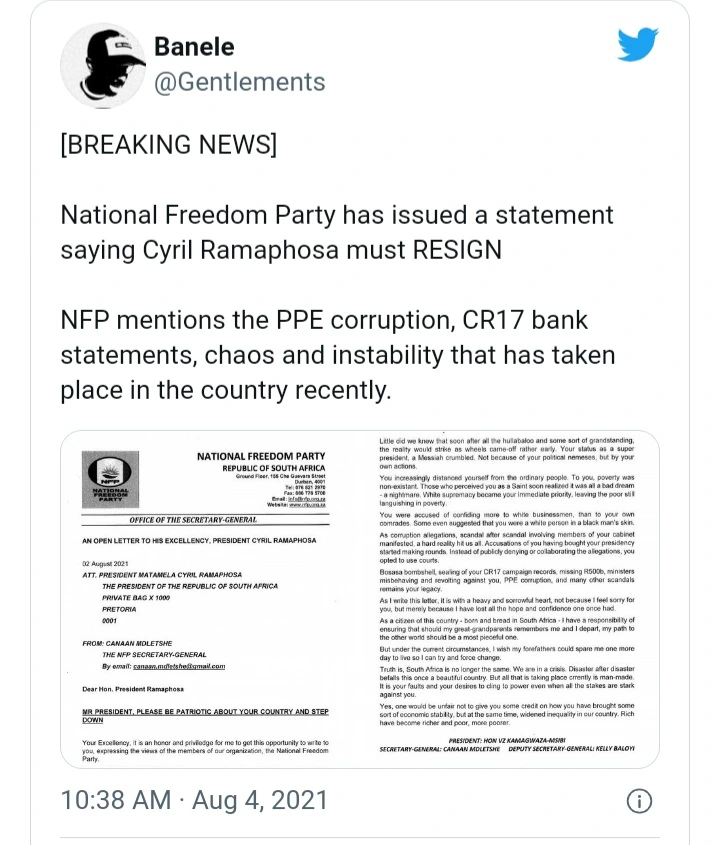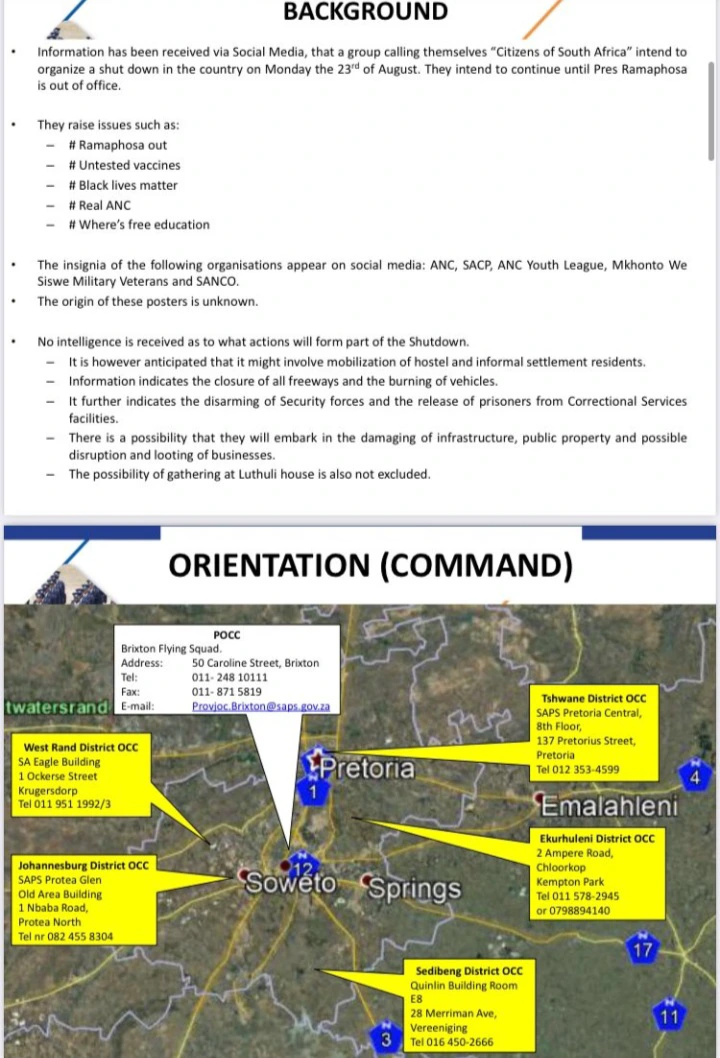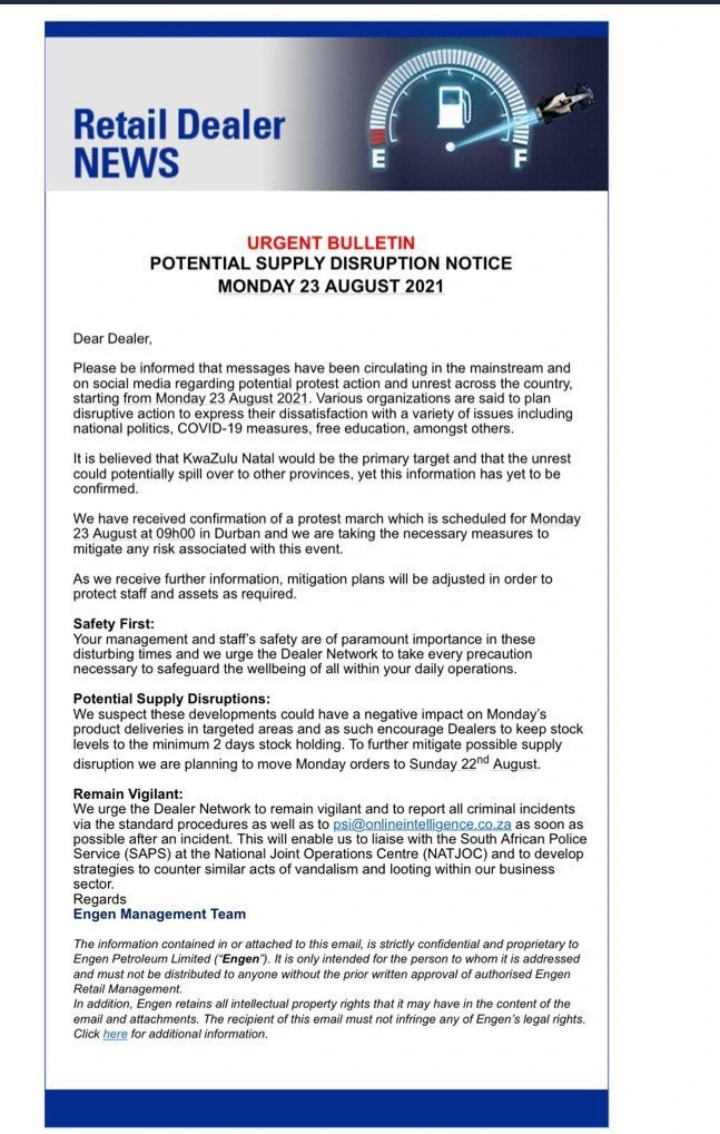 Sources:
Am not against the #NationalShutdown But guys the fight should be taken to right people not just anybody or everyone.
If you want Zuma out of jail, I think we all know where he is.
If it is about the stepping down of president Ramaphosa, go shut him down and not the country.

— MoketeKIDO (@MoketeKIDO1) August 23, 2021