The Last Words Of People About To Be Executed
'Love' Is the Most Common Word in Death Row Last Statements.
Before getting executed, every person is allowed to speak their last words, and this has been practiced for centuries now. But do their words really mean anything?
Most people are apologetic during this time, and before we pass away, we ask for the forgiveness and mercy of others. However, there are others who boast about their criminal records before execution. While in other cases, people are mentally ill and whatever they speak is nothing but gibberish. But then again, people say that the true nature of a person is revealed in these times.
Last rites before execution
In Christianity, the last rites, also known as the Commendation of the Dying, are the last prayers and ministrations given to an individual of the faith, when possible, shortly before death. They may be administered to those awaiting execution, mortally injured, or terminally ill.
Even though the persons life will be taken away soon, this chance to speak gives him a bit of power. You have probably noticed that during arguments or fights, everyone wants to be the last person to be able to speak, which they think gives them some sort of authority in the circumstance.
In this article, you will be able to know about the most terrifying and twisted final words of some of the most famous criminals. Trust me you wont able to forget these even if you want to.
1.Thomas Grasso In 1990
Thomas J. Grasso was convicted of strangling 87-year-old Hilda Johnson with her Christmas tree lights. Six months later, he strangled Leslie Holtz, an 81-year-old man, with an electrical cord. He was executed by lethal injection on March 20, 1995. He had requested SpaghettiOs as part of his last meal, but received spaghetti and meatballs instead.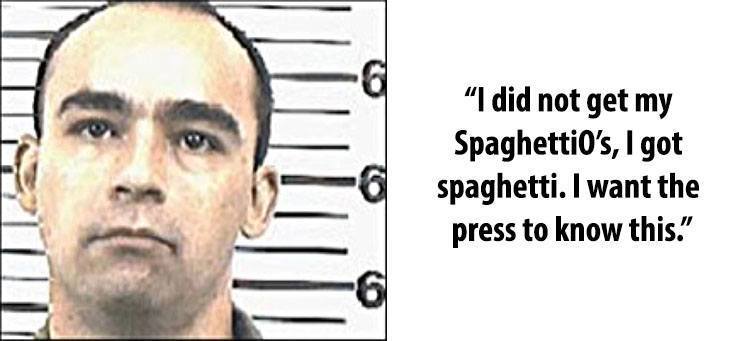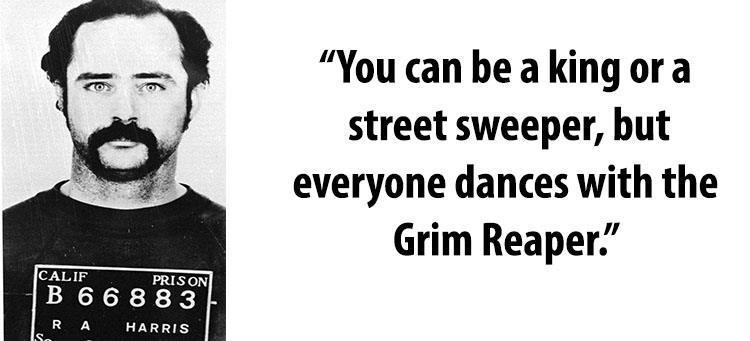 3.Erskine Childers
In addition to writing the novel The Riddle of the Sands, Robert Erskine Childers was a gun smuggler. He was executed on November 24, 1922, during the Irish Civil War, for illegally possessing a semi-automatic pistol nicknamed the "Destroyer."
6.Barbara Graham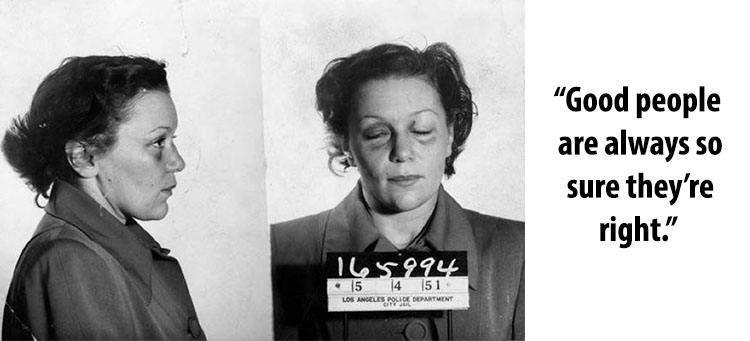 7.Andre Chikatilo
Andrei Chikatilo, a.k.a. "The Butcher of Rostov," was a Soviet serial killer who confessed to murdering over 50 women and children between 1978 and 1990. He was executed in February 1994 with a gunshot to the head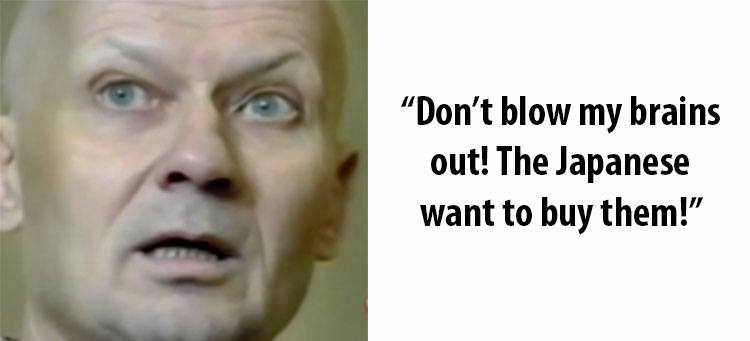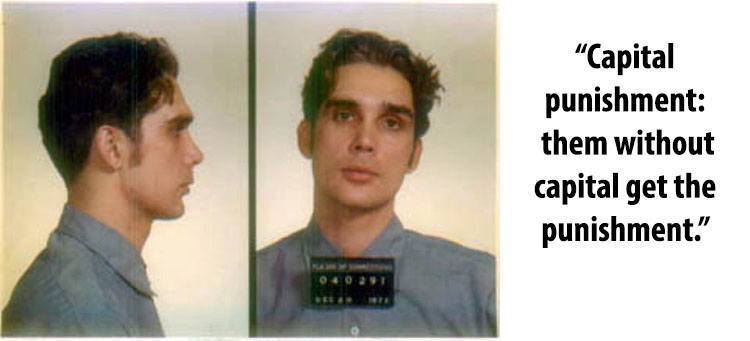 The Last Words Of People About To Be Executed
11.Karla Faye Tucker
In a burglary gone wrong, Karla Faye Tucker, along with accomplice Danny Garrett, murdered Jerry Lynn Dean and Dorothy Thornton. Despite widespread protests from anti-death penalty advocates, Tucker was executed by lethal injection on February 3, 1998.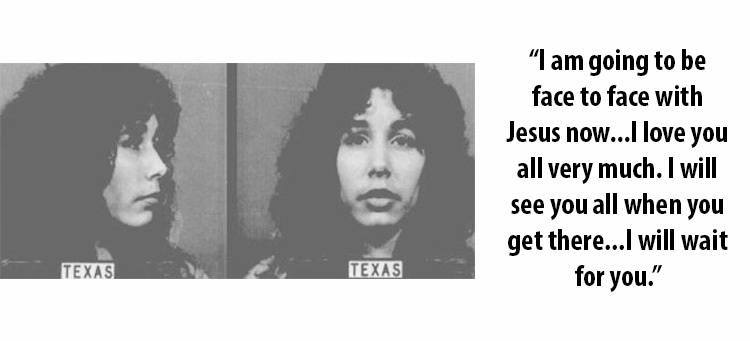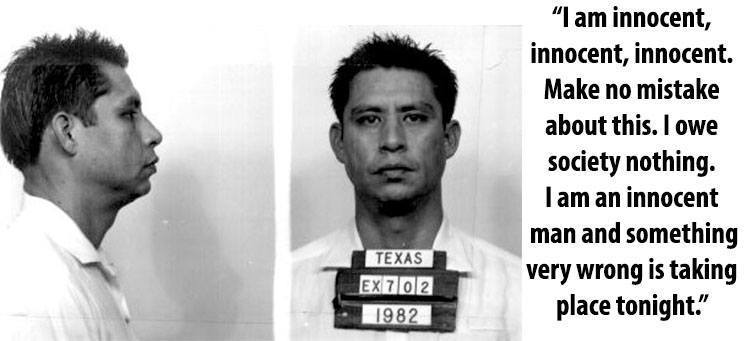 13.Gary Burris
Gary Burris was given the death sentence for the murder of Indianapolis cab driver Kenneth Chambers in 1980 and executed by lethal injection on November 20, 1997.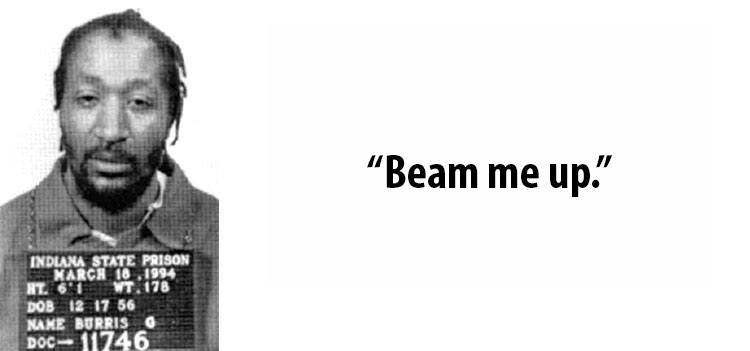 14.Patrick Bryan Knight
Patrick Bryan Knight was executed by lethal injection on June 26, 2007, for the murder of his two neighbors.

Before his execution, Knight held a contest with inmates to come up with a joke for him to tell as his last words. He even set up a website and made the competition public. But his last words were not actually the competition's winning joke; they were instead his own.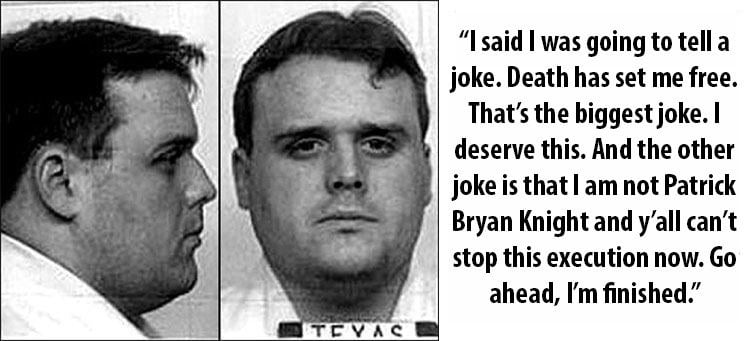 15.Robert Drew
Robert Drew was accused of brutally stabbing Jeffrey Mays to death in 1983 and was executed by lethal injection on August 2, 1994. However, with no physical evidence tying him to the crime, some still argue that Drew was an innocent man.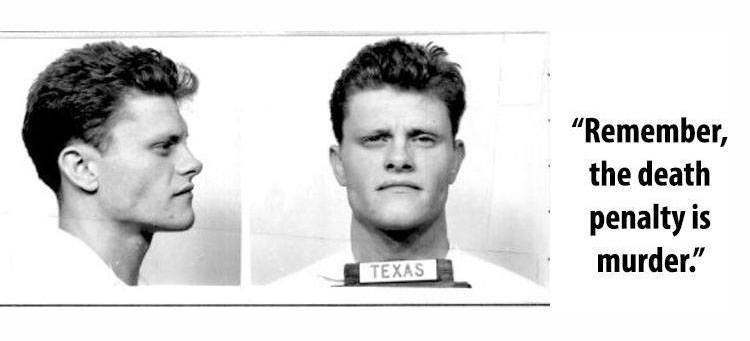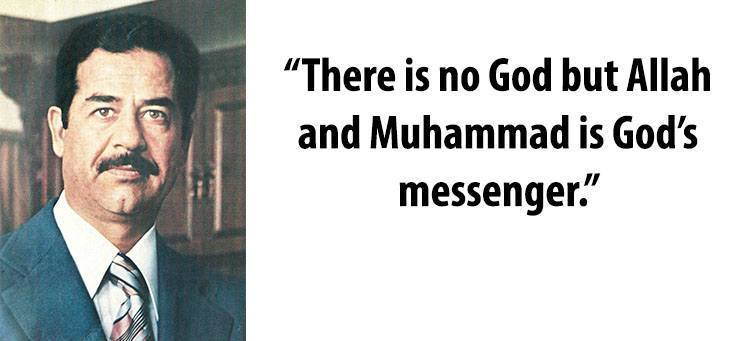 17.Sarah Good

18.Steven Judy
19.Aileen Wuornos
20.Ted Bundy
21.Benito Mussolini
As leader of the National Fascist Party, Benito Mussolini ruled Italy from 1922 until 1943. His alliance with Adolf Hitler's Nazi Germany formed the initial backbone of the Axis powers of World War II.

In the waning days of the war, he was executed at gunpoint by anti-fascist partisans on April 28, 1945.
22.Gary Gilmore
23.Harry Harbord "The Breaker" Morant
share…