Top 10 African countries with beautiful women 2021
Top 10 African countries with exceptionally beautiful women
Generally speaking, there are beautiful women to be found in each and every country of Africa. Part of the remarkable nature of Africa is the fact that it is the most diverse continent in the world.
The rest is simply down to personal preference and what you find attractive, Western standards of beauty, African standards of beauty, Arabic or Indian ones.
Western standards of beauty will favor Northern and East Africa where there is European, Arabic, Indian, Nubian, and Abyssinian beauty heritage. There will always be those women that have both or mixed features depending on tribes' intermarriage and immigration.
Call it luck or the gift of nature, Africa seems to have the most beautiful mix of women. One factor that makes this possible is the huge diversity Africa is known for. In fishing out the countries with the most beautiful women in Africa, the question of comparison only comes with personal preferences and of course, what various cultures perceive as beauty.
While beauty standards in western countries would favour African women from North and East Africa who have slimmer lips, slender bodies and high-bridged noses, the same is not true for women from West and sub-Saharan Africa who generally have curvaceous figures, flatter noses and thicker lips. This is no coincidence at all, the West and sub-Saharan African culture adore these kinds of women. Having said that, sit back and enjoy a photo reel of the most recent list of 10 African countries with the most beautiful, stunning women.
10. Rwanda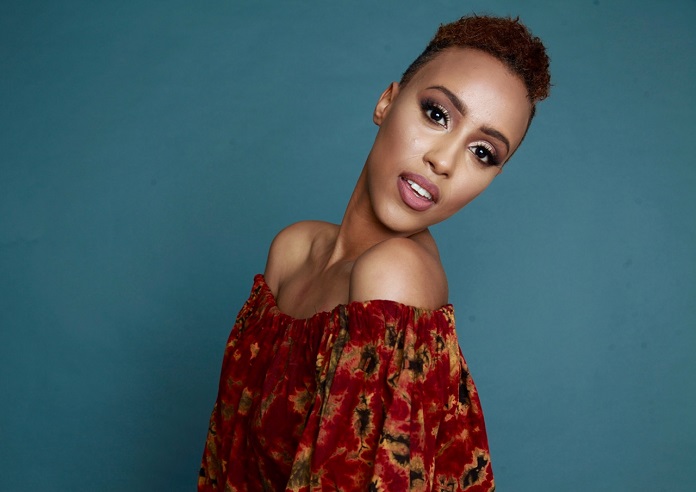 If you're wondering why Rwanda made this list, think again. The East African country is not only in the good books of the west in terms of its new policies and reforms that support economic growth and development. Rwanda also plays host to lots of slender beauty queens who are not only beautiful physically but also in mind and character. Since English remains the official language, these women have an accent to kill for.
Like in most African suburbs, the most beautiful women are found in its bustling city of Kigali. If you're eyeing Rwanda for your next trip, then you might want to feed your eyes on its population of young beautiful women. They're a wonder to behold.
9. Zimbabwe
You shouldn't be shocked that Zimbabwe fared wonderfully and came 9th on this list. It goes to say that even though the country has had a pretty troubled past, it doesn't negate the presence of stunningly beautiful women. Zimbabwean women have broken the barrier and limitation any economic drawbacks could have on their psyche to sit comfortably on this list. Asides beauty, they are known for their bravery and daring nature.
This attribute has enabled a good number of them to take on huge challenges head-on. A classic example is one of its diplomats Ambassador Dr. Arikana Chihombori-Quao.
8. South Africa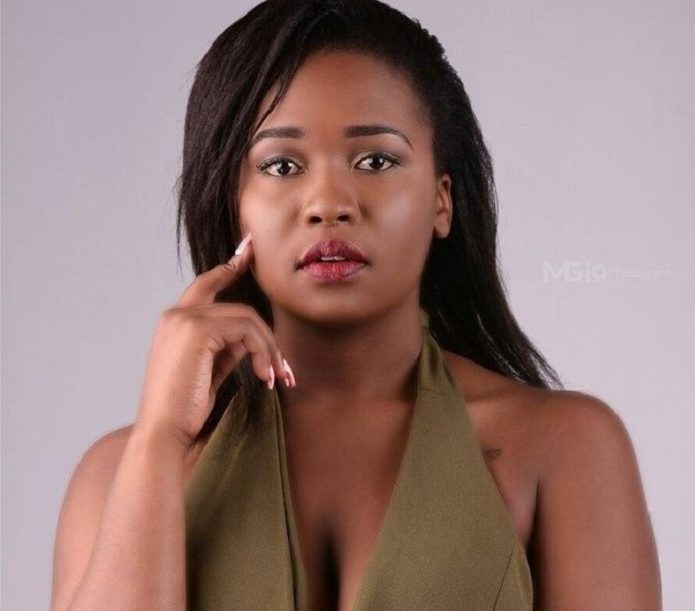 Like their counterparts in the west and sub-Saharan Africa, South African women are known for their curvaceous and voluptuous morphology. Although there will always be the slender population, across the board, thick women are the majority. Perhaps this isn't a surprise.
The South African culture adores anything that makes a woman come out thick and sturdy. When they are slender, they do so with much charm. They may not come off as materialistic but they ultimately want to be spoiled. If you're considering a South African woman as a love interest, then you're surely on the right path.
7. Ghana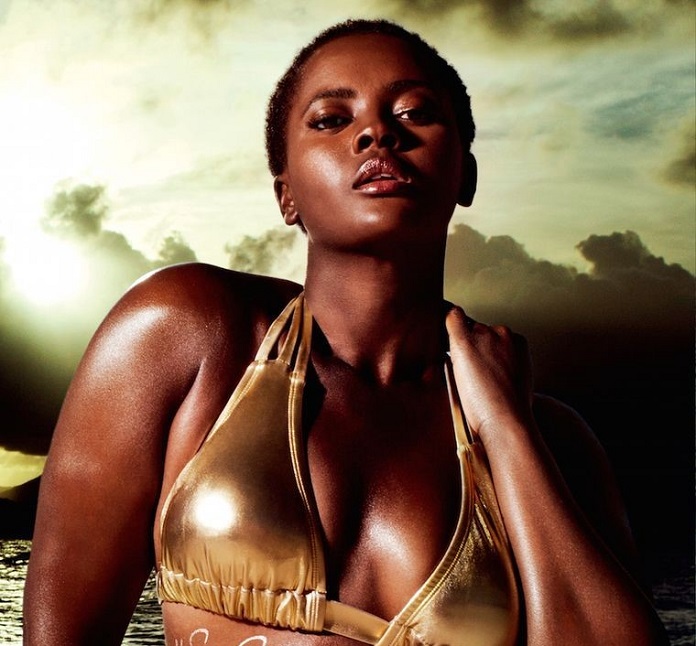 Who beats Ghanaian women at thickness? If you have any reservations about this, we dare you to see at least five Ghanaian movies in succession. Or better still, visit the West African country. Ghana has always been at the core of Africa's good rankings and they are surely not the last on our list of beautiful women for 2020.
The gold coast is teeming with black beauties; from the slender to the average, the thick and voluptuous. Ghanaian culture fancies the latter group and if you're in that category, nature has surely done you good.
6. Ivory Coast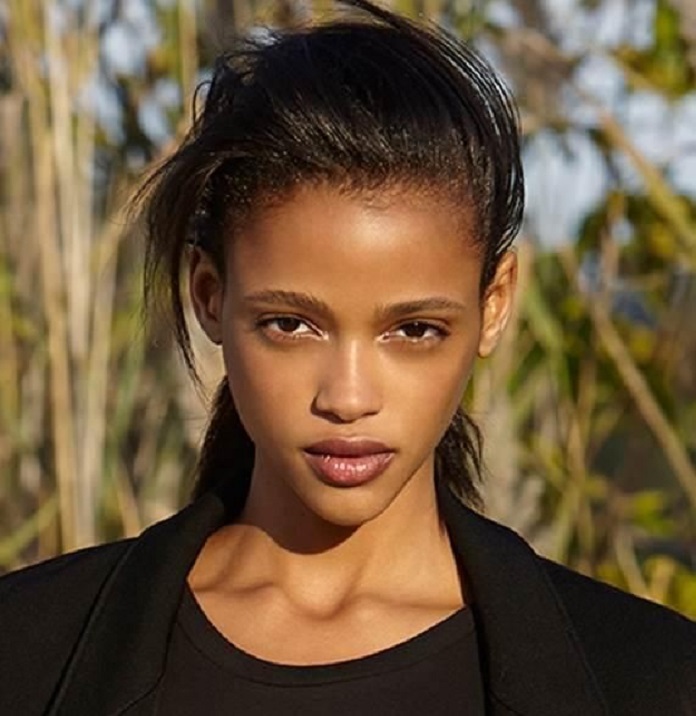 Another West African country to grace this list is Ivory Coast. Ivorian women are real, stunning beauties. That is hard to refute. Like their Ghanaian counterparts, they are mostly thick and yes, the culture adores them that way.
The slender population are almost as breathtaking as their curvy sisters. Except you're exactly sure about what you want, don't visit Ivory coast as a single guy yet. The beauty might be too much to take in. If you must explore, do so with caution.
5. The Democratic Republic of Congo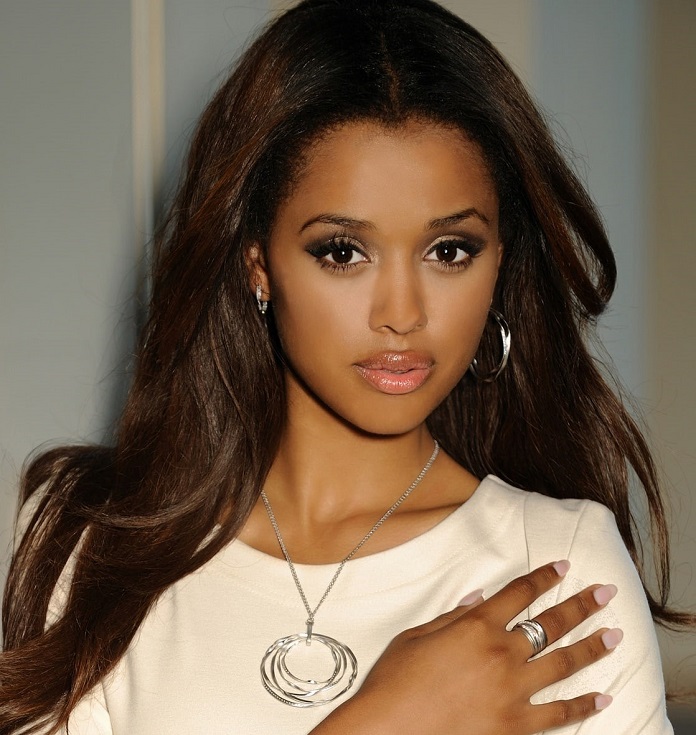 The Congolese may have suffered through decades of conflict and unstable leadership, but wars aren't enough to rid the African country of stunning, beautiful women. This makes coming fifth on our list of the most beautiful African women far from a mistake. Congolese women cannot be mistaken for other women.
They carry an original look that speaks of everything Africa. High, prominent cheekbones, licorice black skin and voluptuous backside are only a few features that distinguish them. They are largely average in height but the tall ones are a beauty on a whole different level.
4. Kenya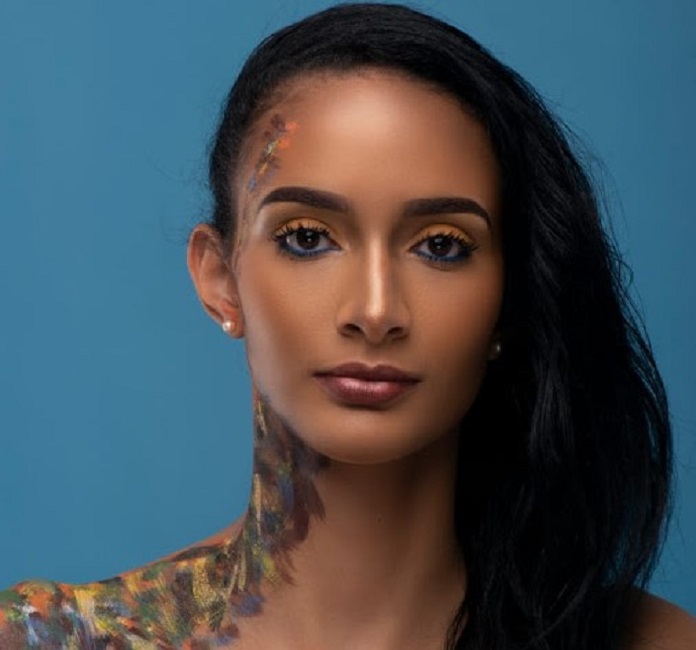 This list will not be complete without the East African nation of Kenya. Although it occupies fourth place today, the previous years saw Kenya in the second and third ranks. Though most Kenyan beauties are slender, there is also the much-adored thick population who bask in the adulation of Kenya's pro-curvy culture.
3. Tanzania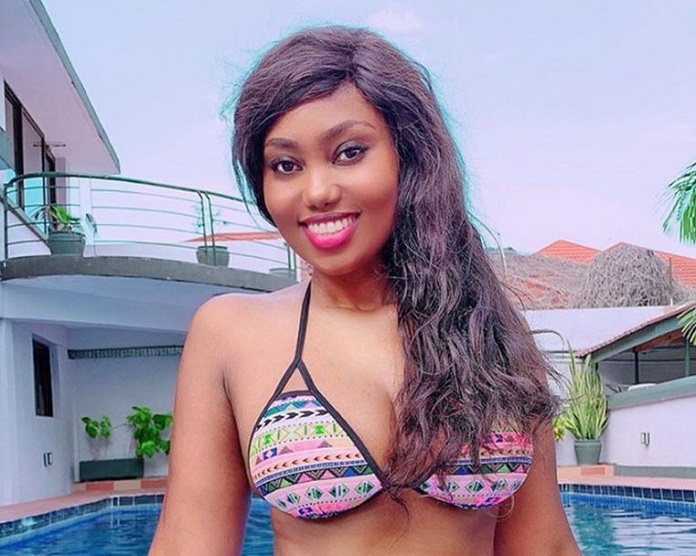 The Southeast region of Africa is surely blessed with more natural resources roaming its land than underneath it. The beautiful and stunning women of Tanzania are a sight to behold, especially when they glow in their slender form and tanned skin.
2. Nigeria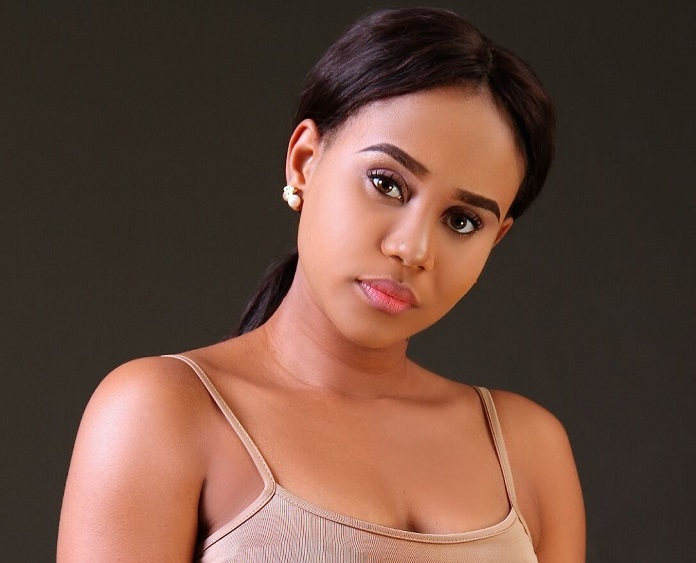 Not only has Nigeria produced a Miss World, but several of her women have also gone ahead to win beauty pageants outside the shores. If facts are anything to go by, some of Nigeria's most beautiful women are also the most beautiful on the continent. Nigeria is sizzling with so many stunning ladies with an evolved sense of fashion.
Don't Miss: Incredible Photos Of Richest Men In Dubai
1. Ethiopia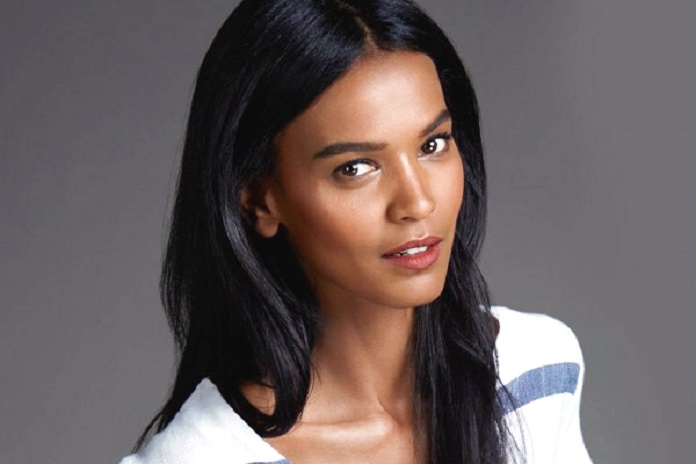 Topping our exalted list is the country known for having Africa's highest concentration of beautiful women. Ethiopia! Year after year, Ethiopia has made it to the top with relative ease. The evidence is too glaring to deny. Ethiopia plays host to perhaps the most prominent number of stunning, beautiful women in Africa. It's okay to doubt this but it is not acceptable to refuse a quick google search to prove this claim. Better still, take a tour to see for yourself.
The statement, "Beauty is in the eyes of the beholder" remains true. While that makes beauty a subjective issue, some beauty wins approval across the board. That's what this list is about.
OTHER LISTS
***************************************************************************************************************
1. Ethiopia
Ethiopia is considered by many a country with most beautiful women in Africa. Women in Ethiopia are very beautiful, charming, and gorgeous.
Someone who has never seen the beauty of Ethiopian women before may be amazed at their extraordinary features at first sight.
An Ethiopian beauty
They have chocolate skin, soft cute hair, and stunning facial features. Ethiopian women share the same level of beauty features as women from Eritrea, Somalia, and Djibouti
2. Nigeria
The most populous country and one of the most demographically diverse countries in Africa has so many beautiful ladies with an enormous sense of fashion. Some of the beautiful women in Nigeria are the most beautiful on the continent.
Nigerian women are famous for being tall, dark, romantically appealing and beautiful.
3. Tanzania
Tanzania women are very beautiful, gorgeous and curvy. They tend to give men sleepless nights with their beautiful smile and their red lips.
A Tanzanian beauty
One of the things that are most noticeable about Tanzania women is that they are well mannered. They are very caring and tend to shower love and affection to their spouses.
4. Kenya
Kenyan women are very beautiful and have a good sense of fashion. They are curvy and have attractive features.
Take time and explore the city of Nairobi and you'll find that Kenyan women are some of the most beautiful in Africa.
5. DR. Congo
Congolese women are very warm, caring, have strong survival sense and are one of the most beautiful in Africa.
A Congolese beauty
DR Congo is a very diverse country with over 300 ethnic groups. Even Congolese women in less urban parts of the country have a unique sense of fashion. They prefer bright colors.
6. Ivory Coast
Ivorian women are stunning beauties. They are cool, and it is a place to explore as a single guy. Ivorian women are naturally beautiful, warm, nurturing and are attracted to masculine traits.
An Ivorian beauty
They are not materialistic at all, they are extremely hard-working.
7. Ghana
Ghana women are very beautiful, friendly, curvy and romantically appealing. This is a point noted by almost anyone who visits Ghana.
8. South Africa
South African Women are very beautiful, charming and stunning. They are not considered to be materialistic or shallow, however, they do want things.
A South African beauty
They will work hard for their own possessions, however, men with financial stability are highly desired.
9. Zimbabwe
Women in Zimbabwe are very beautiful, stunning and curvy. Zimbabwean women are not only known for beauty but also for their bravery.
A Zim beauty
Ambassador Dr. Arikana Chihombori-Quao being the recent example of their bravery.
10. Burundi & Rwanda
Women in these two countries have the same stunning beauty features, the difference being only on the speaking accent and fashion sense. Burundi has a sexy accent and a unique fashion sense which gives them a slight advantage. Otherwise, both these two countries have some of the most beautiful women in Africa
*Sourced from various internet sites