When we watch expertly delivered movies that give us goosebumps or make us cry or laugh or get angry, we owe all those emotions to the expert actors who can bring their character to life with their incredible talents.
READ ALSO: TOP 10 HORRIBLE SOUTH AFRICAN ACTORS 2021
Here is our list of our top 10 best actors in South Africa, in no particular order.
Best Actors in South Africa
1. Sello Maake Ka-Ncube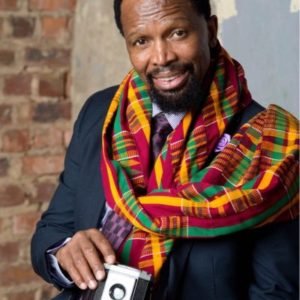 Born on the 12th of March 1960, Sello Maake is one of the most esteemed actors and voice actors in South Africa. He has performed in theatre, film and television both in South Africa, United States, Britain, Canada and other parts of Europe.
Starring in major movies like Mandela: Long Walk to Freedom, Farewell Ella Bella, Call Us Crazy and The Whale Caller, he has also won many awards including the FNB Vita Award for Best Performance in a Comedy by a Male in Call Us Crazy, and the Pan African Heritage Broadcast Achievement Award for Drama, to mention a few. A father of five children, Sello is sure to continue to dazzle us with his talents.
2. Jamie Bartlett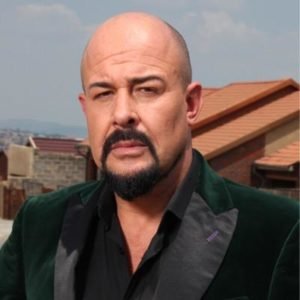 This 53-year-old South African actor is best known for his role as the wicked puppet master David Genaro on Rhythm City that is aired in many countries. He has featured in movies like Bravo Two Zero, Nothing for Mahala, The Revenger of 1990 and Secrets of Silicon.
uBettina Wethu Teasers for July 2021
Jamie, undoubtedly one of the most talented actors in SA, has won many awards including The Crystal Award for Best Actor for his role in Isidingo, and the Vita Award for Best Lead Actor for his role in The Great Outdoors, to mention a few.
3. Arnold Vosloo
Arnold is a South African- American actor best known for his role in The Mummy and The Mummy returns, where he took on the role of Imhotep, a high priest under the rule of Pharaoh Seti.
He is also known for his role as Colonel Coetzee in Blood Diamond and has featured in a number of TV shows including NCIS, Fire and Ice and Veritas: The Quest.
Arnold has won the Eyegore Award for his role in The Mummy and was also nominated under the Blockbuster Award for Favorite Villain for his work in The Mummy which he eventually lost to Mike Myers from Austin Powers.
4. Sharlto Copley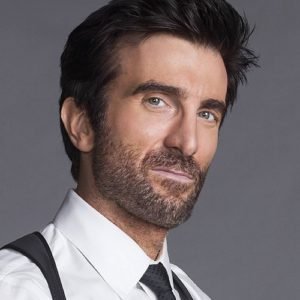 This name will definitely strike a chord in your mind if you saw the Oscar-nominated science fiction film District 9 where he played Wikus Van Der Merwe.
He also played Howling Mad Mudrock in the 2010 adaptation of The A-Team. Other major movies that have featured this talented actor are Elysium and Chappie.
Sharlto has been nominated for a long list of awards and bagged the IGN Summer Movie Awards for Favorite Hero for his work in District 9.
5. Shona Ferguson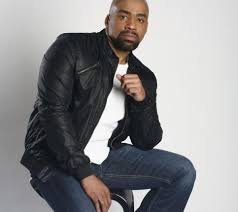 The South African movie industry cannot forget the likes of veteran actor Shona Ferguson. Shona has a talent for keeping people glued to their screens and is best known for his role as Dr. Lebua in the soap opera Muvhango.
Legacy Teasers for June 2021
He has also featured in other works like The Wild, Rockville, and Mrs. Mandela. With an estimated net worth of 1.5 million dollars, Shona is definitely one of SA's best.
6. Menzi Ngubane
This 55-year-old veteran is one of South Africa's most notable actors. He is best known for playing the role of Sibusiso Dlomo, the villain in Generations, one of South Africa's biggest soaps. He has also featured in shows such as Yizo Yizo, Ashes to Ashes and Gold Diggers.
Menzi has been nominated for numerous awards, and he won the Avanti Award for Best Actor for his role in uBambolwami. A savant of the movie industry, Menzi definitely deserves a slot on this list
Top 10 Best Actors in South Africa (2021)
7. Pallance Dladla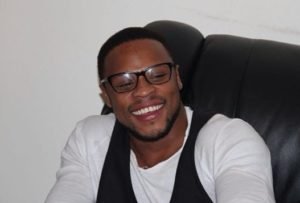 This multiple award-winning actor, and runner-up of the second season of Class Act, is one talent that has lit up the South African movie industry for a while now. Having appeared in various shows such as Isibaya, Rhythm City and Intersexions, the 27-year-old is clearly in demand.
Pallance won the New Vision International Film Festival Award for Best African Actor for his role in Netflix series; Shadow. He also won the Golden Horn Award for Best Supporting Actor twice, in 2013 for his work in 4Play: Sex Tips for Girls, and in 2018 for his work in Isibaya.
8. John Kani
Bonisile John Kani is a South Africa actor, director and playwright. The 76 year old veteran actor is popularly known for his roles as T'Chaka in Black Panther, Rafiki in The Lion King, and also his work in the famous Sizwe Bansi is Dead.
Binnelanders Teasers for September 2020
A multiple award-winning actor, John Kani has the Tony Award for Best Lead Actor in a Play, the Golden Horn Lifetime Achievement Award, and the Golden Horn Award for Best Achievement in Script in a Feature Film in the bag, to mention a few.
9. Sean Cameron Michael
This list cannot possibly be complete without the multiple award-winning Sean Cameron Michael, a veteran actor, who is considered as one of Africa's most successful exports to Hollywood.
Known for his roles in The Mummy, Shooter and most recently Midas, Sean has the Jury Award for Best Actor, the Feature Film Cast and Crew Award for Best Lead Actor in a Feature Film, and the Feature Film Award for Best Actor to mention a few.
10. Nick Boraine
Nick Boraine has appeared in a number of works including Promised Land, In My Country, Hillside and The Mating Game to mention a few.
The 48-year-old South African talent won the SAFTA Golden Horn for Best Ensemble Cast, for the TV Drama; The Mating Game. Dazzling us on stage and screens alike, Nick is definitely one of the best South Africa can brag of.
There you have it! Our top ten best actors in South Africa. Be sure to let us know your favourites on the list.
Top 10 Best Actors in South Africa (2021)