#johnvuligate girl
Being are South African celebrity can be good and some times bad. Its everyone's dream to become a celebrity one day however has their dreams come true they don't always enjoy the fame like they thought they would, because the public will also be on their case every time and sometimes gets criticized for no reason at all.
19 year old Kwamhlanga student who have gained fame for the past few weeks have been enjoying all the attention she has been getting fro the public. She now has a huge following on twitter and Instagram and she really leaving her best life. Arianna sees herself making a career in the entertainment industry considering that she loves having fun and going out with her friends.
However it seems things are not going well for the Stocko girl as she thought would. Yesterday she posted a video on twitter as she told people to watch her on Live Amp yesterday, however things turned sour she didn't got the response she thought she would get as tweeps were on her case critising her. When it comes to fans, Arriana is always slammed for one reason or the other.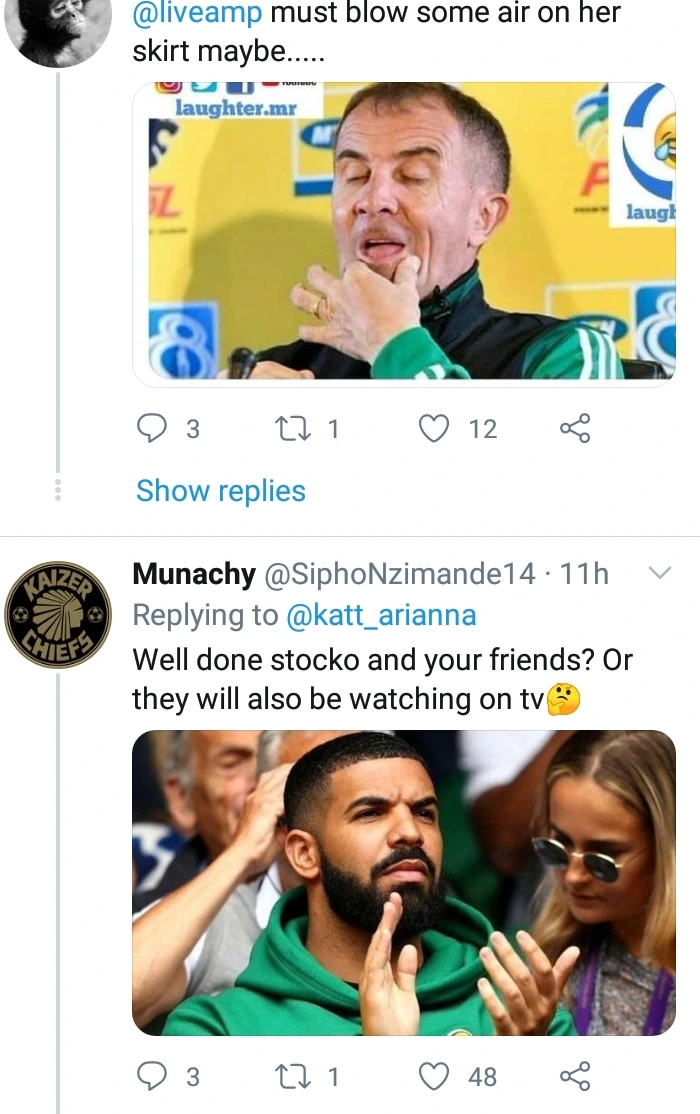 Katt Ariana,notoriously known as "the beyonce" or "Faith Nketsi-look-alike"-has been at the receiving end of heavy critism,insults and nasty comments made by bitter Twitter users. Many Twitter users have come out taking shots at the issue of her wearing the same outfit to the shoot of the Vuli'gate music video and that comparing her looks to Faith Nketsi was a huge insult to Faith.
#johnvuligate girl