HIV Positive Lady
Beautiful middle aged lady from Kisumu Wairimu Nyar Asembo Metta has warned men against taking beautiful ladies home without first going for tests.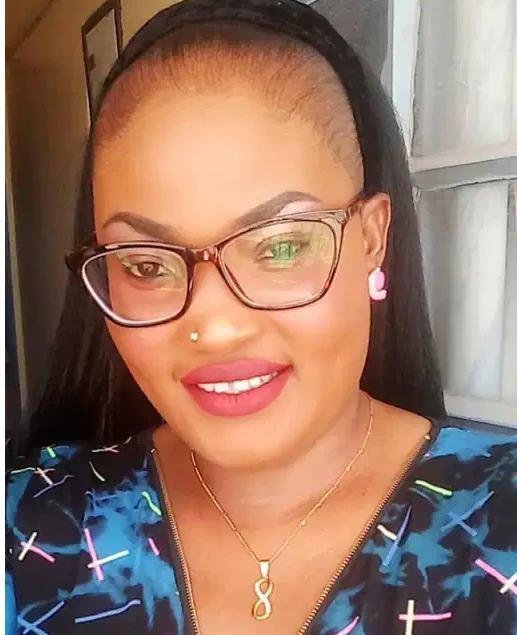 The plus size HIV positive Luo lady revealed that, for women, it is hard to know who has HIV or who doesn't because they all look healthy, attractive and the same.
"I also tell people I own my story and mistakes. Please let's test tuwache kupima na macho pliz," part of her message directed to men read.
She went on to ask the male species not to sleep with beautiful women without using protection. She mentioned that Condoms are sold very cheaply some even given for free in health dispensaries. Why regret for something you could have prevented using as little as zero coin?
According to her account, many men still insist on dating and having unprotected s3x with her; what she says worries her most. Look
–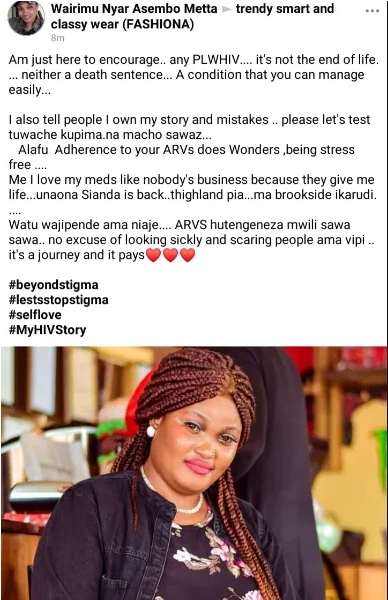 Early symptoms of HIV may be mild and easily dismissed. But even without noticeable symptoms, an HIV-positive person can still pass the virus on to others. That's one of the many reasons why it's important for people to know their HIV status.
Women may wonder how HIV symptoms for them differ from those seen in men. Many HIV symptoms are the same for men and women, but not all.
HIV Positive Lady