Female surfer infected with coronavirus dragged away and arrested on Spanish Beach
Female surfer is dragged away by hamzat-officials and arrested on Spanish beach after going in the sea while infected with COVID-19 (photos)
The surfer is dragged away by hamzat-officials and arrested on Spanish beach after going in the sea while infected with COVID-19 (photos)
The woman was dragged away in handcuffs by hazmat-wearing officials on La Zurriola beach in the northern city of San Sebastian, after her colleagues called the police on her after spotting her in the water.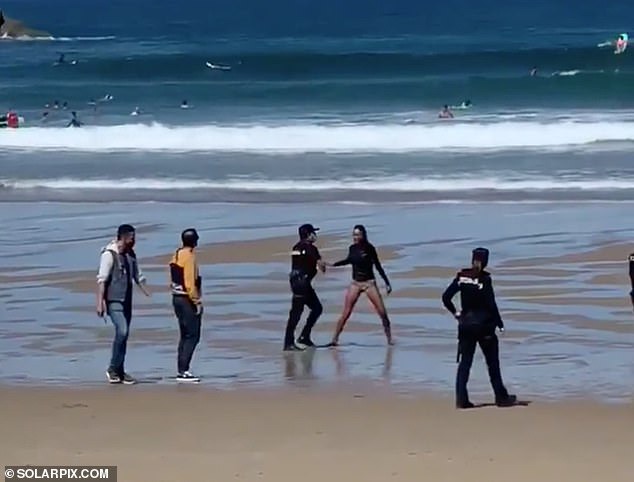 Female surfer is dragged away by hamzat-officials and arrested on Spanish beach after going in the sea while infected with COVID-19 (photos)
Local reports said the unnamed woman had worked as a lifeguard at San Sebastian's famous La Concha beach this summer.
Photos published by a local paper showed two officials in hazmat suits escorting her after she was arrested. She is expected to face a heavy fine for breaching strict quarantine rules which could be up to £5,500.
The report also said she could be fined an additional £100,000, if discovered she has passed Coronavirus on to another person through her actions.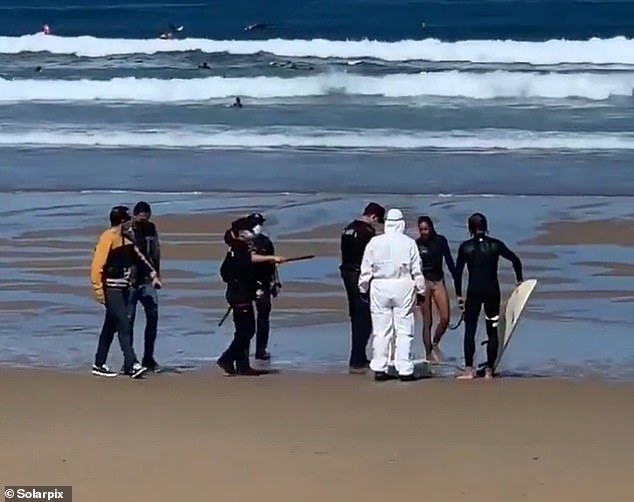 Female surfer is dragged away by hamzat-officials and arrested on Spanish beach after going in the sea while infected with COVID-19 (photos)Female surfer is dragged away by hamzat-officials and arrested on Spanish beach after going in the sea while infected with COVID-19 (photos)