Highest Paid Actors in Hollywood 2022
Tom Cruise will earn $100 million or more for "Top Gun: Maverick," according to Variety.
Despite the Oscars slap, Will Smith is still earning big with a $35 million check for his next movie.
The first woman to show up on the list is Margot Robbie with $12.5 million for "Barbie."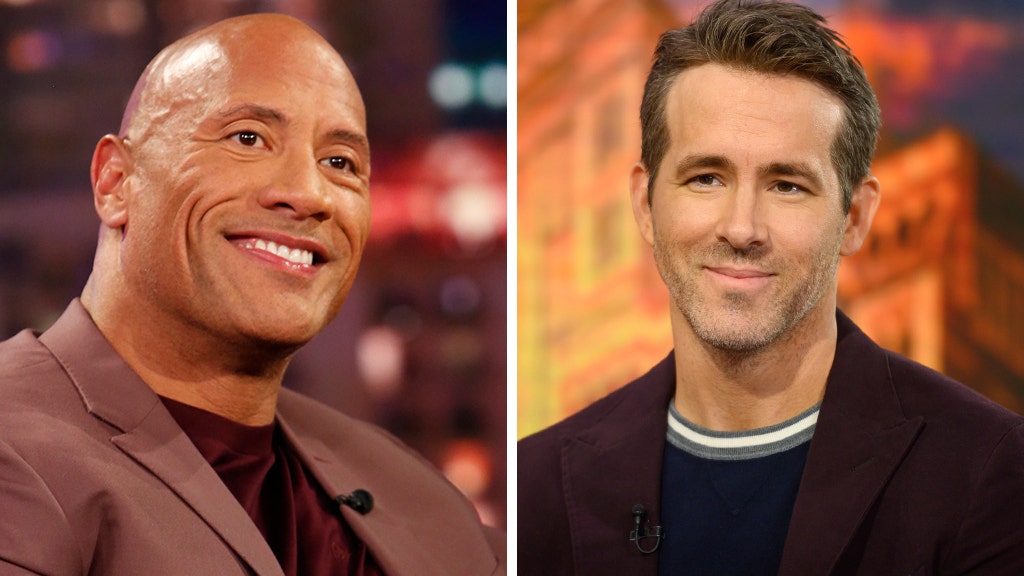 According to Forbes,In the Latest Highest Paid Actors in Hollywood  2022 Dwayne, 'The Rock' is still the uncontested champion, managing to get first place for the second time in a row. Other actors like Mark Wahlberg and Vin Diesel are also featured high on the list.
From Tom Cruise to Akshay Kumar, check out the highest-paid actors in the world in 2022.
Fans are always curious to know everything about their favorite celebs. Fans also want to know how much their favorite star is earning or who is the highest-paid actor in the world. To get the answers to your curiosity, read to know the top 5 highest-paid actors in the world in 2022.
Tom Cruise
Tom Cruise has been at the top of the Hollywood movie industry for over four decades. And his latest movie Top Gun: Maverick made him Hollywood's highest-earning actor. Tom Cruise has earned more than $100 million for his latest flick, as per a new report by Variety. Top Gun: Maverick is now Paramount's highest-grossing movie ever worldwide taking in $1.2 billion globally and the first of Cruise's movies to pass the billion-dollar mark.
Akshay Kumar
Akshay Kumar is an Indian Tom Cruise. The actor is also known for performing stunts on his own. Akshay has worked on several movies so far. However, the actor is all set to make his OTT debut with the upcoming Amazon Prime series, The End. Though other details of the upcoming series are kept under wraps, it was revealed that Akshay Kumar is set to get $48.5 million for The End. He is the only Bollywood celebrity on the list of the top 5 highest-paid actors in the world. Kumar was also the sole Bollywood actor on the top 10 highest-paid actors in the world between 2015 and 2019, ranking 52nd with earnings of $48.5 million.
Will Smith
Will Smith is the third biggest earner. The actor signed on to star in the action thriller Emancipation for $35 million in June 2020. Apple won a bidding war for the distribution rights to the film which is being directed by Antoine Fuqua and principal photography began in New Orleans in the summer of 2021. However, this past May it was announced that the film's release would be pushed back to 2023 citing production delays.
Leonardo DiCaprio
The fourth high earner in the film category is Leonardo DiCaprio who earned $30 million for Martin Scorsese's upcoming Killers of The Flower Moon.
Brad Pitt
Brad Pitt is one of the world's most attractive men and a Hollywood icon! Pitt has worked with the industry's biggest directors and A-list celebs. Though Brad Pitt made his big-screen debut in 1989, he got global stardom with the historical epic Troy in 2004. His most recent credit includes Bullet Train. However, Brad Pitt is getting $ 30 million for an as-yet-untitled Formula 1 drama.
Six of the actors on the list have all features on Netflix original features
See also the 2021 Highest Paid Actors in Hollywood  list below
10. Will Smith: $35 million
9. Paul Rudd: $41 million
8. Chris Evans: $43.5 million
7. Adam Sandler: $57 million (tie)
6. Bradley Cooper: $57 million (tie)
5. Jackie Chan: $58 million
4. Akshay Kumar: $65 million
3. Robert Downey Jr.: $66 million
2. Chris Hemsworth: $76.4 million
1. Dwayne Johnson: $89.4 million
For 2021, in the top 5 are Dwayne Johnson, Ryan Reynolds, Mark Wahlberg, Ben Affleck, and Vin Diesel.
Akshay Kumar is the only Bollywood star to make the list, after featuring on Amazon Prime's upcoming television series The End.
Here's what Highest Paid Actors in Hollywood 2022 look like
1. Dwayne Johnson: $87.5 million
2. Ryan Reynolds: $71.5 million
3. Mark Wahlberg: $58 million
4. Ben Affleck: $55 million
5. Vin Diesel: $54 million
6. Akshay Kumar: $48.5 million
7. Lin-Manuel Miranda: $45.5 million
8. Will Smith: $44.5 million
9. Adam Sandler: $41 million
10. Jackie Chan: $40 million
Forbes is set to release a list featuring the highest-paid actresses of 2020 next week.
Last year the list had
10. Ellen Pompeo: $22 million
9. Charlize Theron: $23 million
8. Margot Robbie: $23.5 million
7. Elisabeth Moss: $24 million
6. Kaley Cuoco: $25 million
5. Jennifer Aniston: $28 million
4. Nicole Kidman: $34 million
3. Reese Witherspoon: $35 million
2. Sofia Vergara: $44.1 million
1. Scarlett Johansson: $56 million
It lies to be seen who is topping the women this year, but we expect more returnees on the list.
One thing's for sure, men are still earning way higher than women in the film industry despite a lot of advocating for equal pay opportunities and more leading roles for women.
Actresses like Reese Weatherspoon have taken a strong stance by producing their own films in which women are central to the story and are the leading characters.