Lufuno's Funeral
Spirit Ambassadors International Church in Nzhelele, Limpopo, was packed with community members, students, and politicians yesterday. People, as much as they adore Lufuno, are only concerned with standing by her side. A learner was present when Lufuno was beaten up, as seen in the photo below.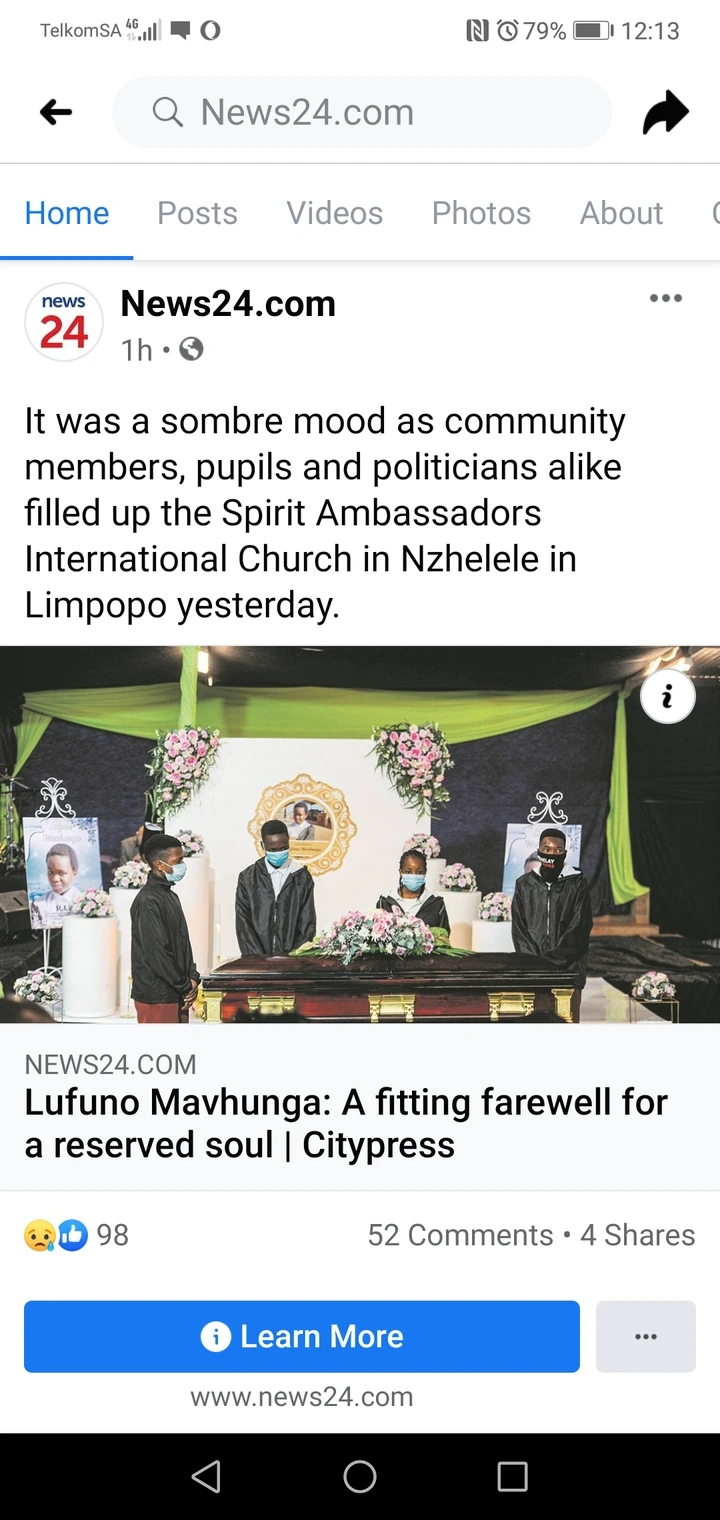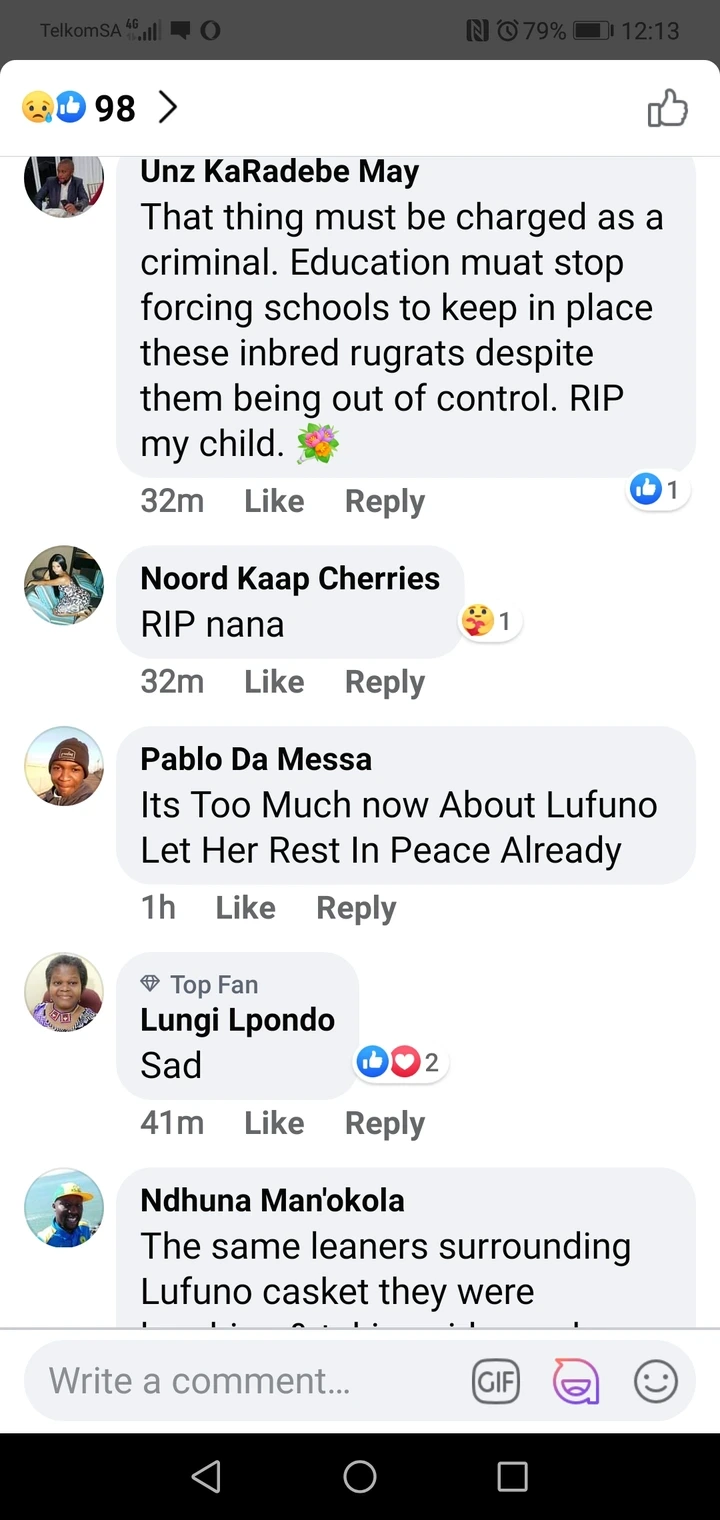 "Let the youth rest in peace, but name politicians make me sick, they muck up everything, even the teachers can't discipline the school children because the teachers are afraid of the children, serious matter while politicians give speeches." But what about the girl who raped her? I'm hoping she's not in any pain. They're just kids, and kids still don't have emotional intelligence; they're always cruel because their frontal lobe hasn't developed, which aids emotional intelligence and empathy.
I don't believe the whole school was part of the few kids who heard the abuse and chose to take videos instead of intervening, but we should thank the student who took the video because it could have been word for word without proof.
So let those who are saying goodbye to a friend grieve in peace. Both parents and children should learn from this. Should we teach our children proper etiquette or do we promote bullying? Do we fight in front of our kids? Bullying is the result of a lot of things going on at home.
As parents, what kind of example do we set for our children at home? Do you respect or disrespect your wives in front of your children, dads? Do we respect our husbands in front of our children, wives?
How often do we spend time with our own children?
Do we have a connection with our kids? Both sides have a lot riding on this. How much do we check on our children? It is our responsibility as parents, not that of the teacher. I can't help but wonder if the students who cheered her assailant were also there. May God grant them a newfound understanding of the ramifications of their behaviour.
Lufuno's Funeral