The Minister of Human Settlements, Water and Sanitation Lindiwe Sisulu has made a damning allegations against the African National Congress secretary-general Ace Magashule. Sisulu told the national ANC that the police officers and provincial politicians were covering up the water corruption at Amatola Water.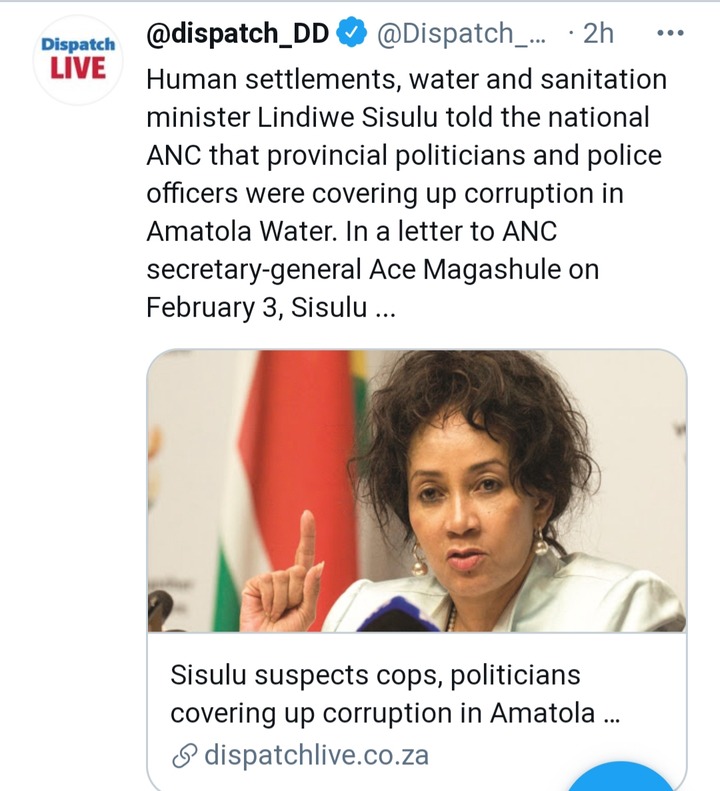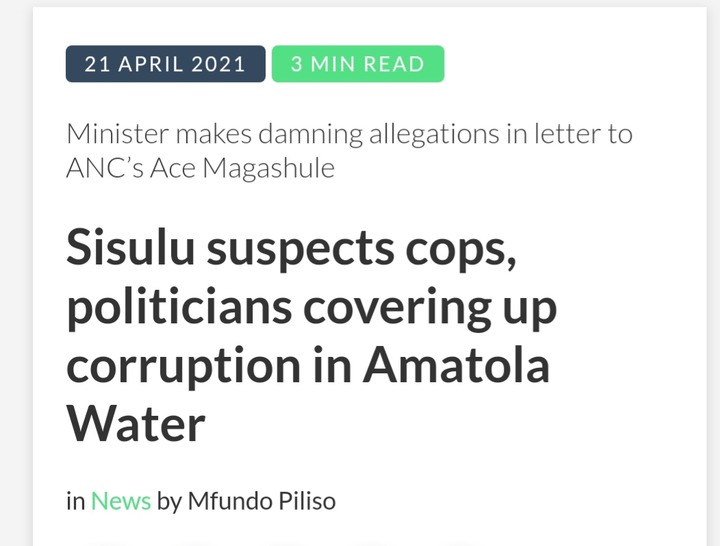 In a letter dated 3 February that she sent to Ace Magashule, Sisulu said that she had tried all she could to deal with corruption in the provincial water authority. The authority covers a large area in the Eastern Cape.
Sisulu told the Dispatch yesterday that the she had sent to Magashule's office had been adopted by the ANC. "I've not seen any support at this stage," she said.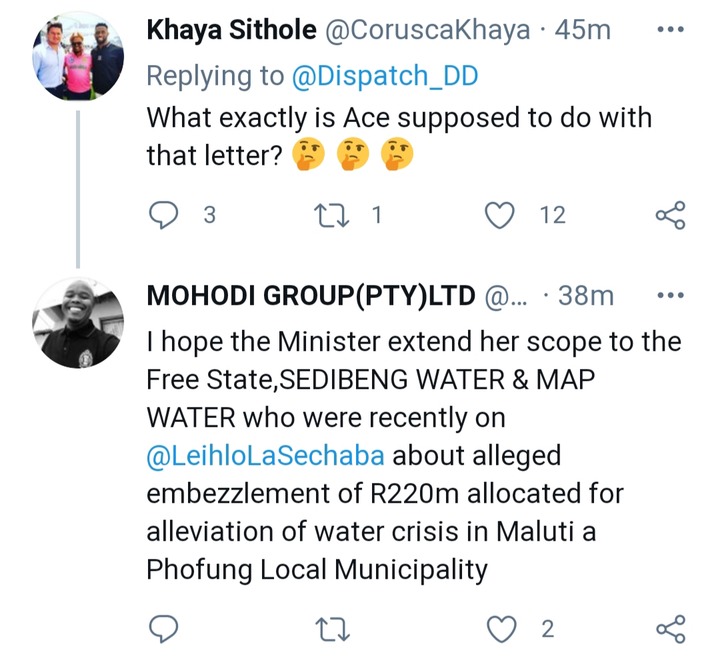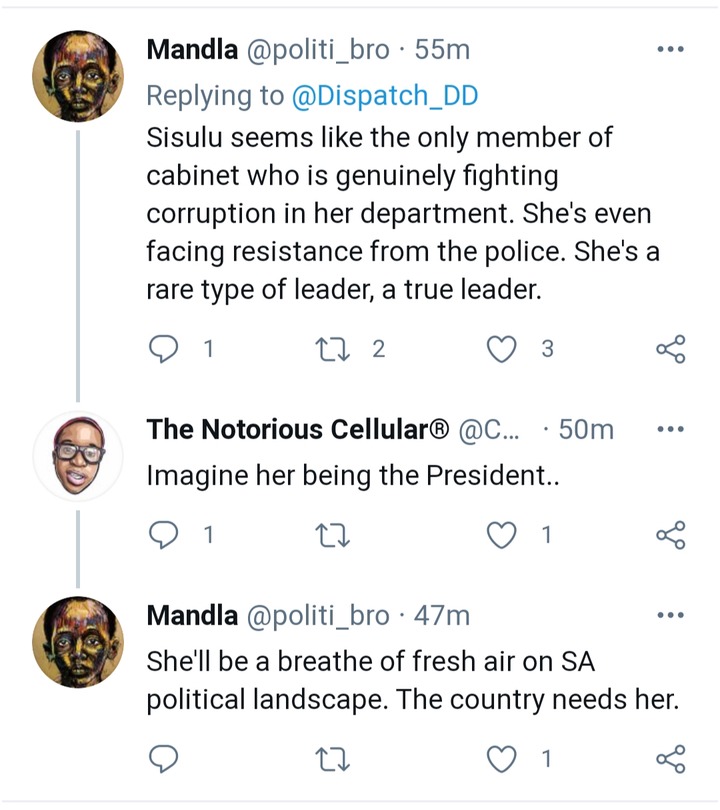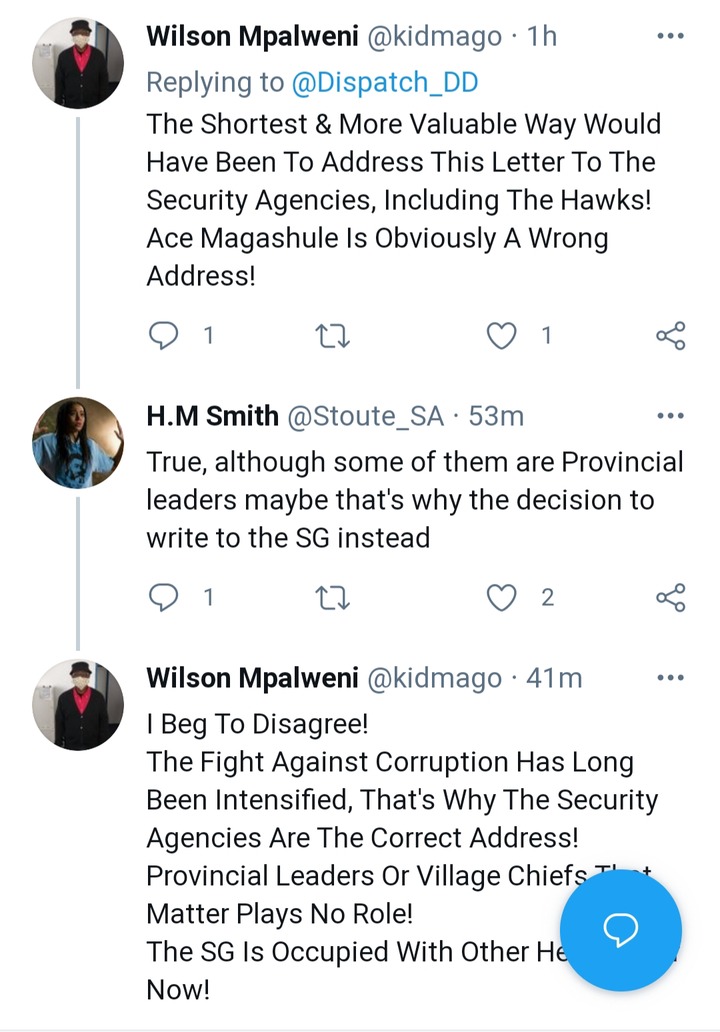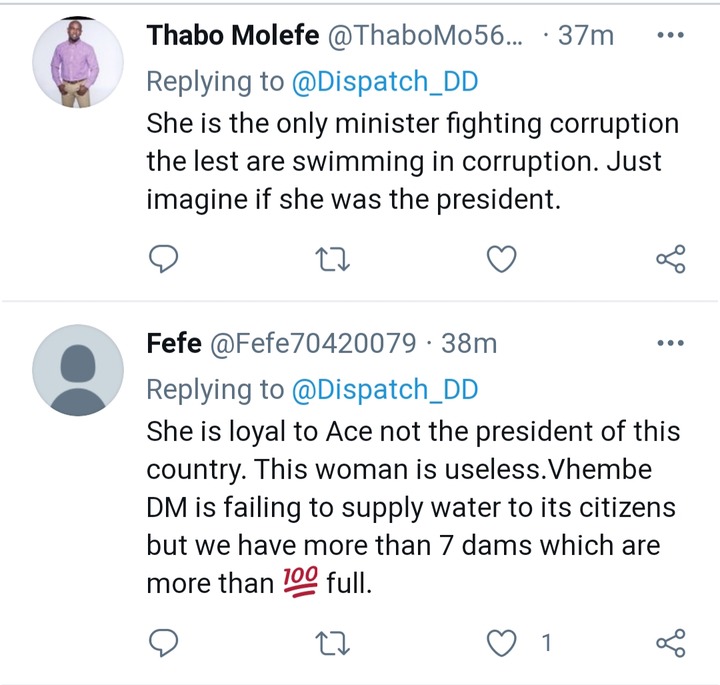 In her letter, Sisulu told the party that her "police sources" had said that corruption investigation was being compromised by police officers and politicians. She said that there was a cover up by police officers and politicians.
She further said that she has spent the better part of her first year in the department deal with corruption.
Ms Lindiwe Nonceba Sisulu is the Minister of Human Settlements of the Republic of South Africa a position she was appointed to on 26 May 2014. She has been a Member of Parliament since 1994. She has been chairperson of the Inaugural of the African Ministerial Conference on Housing and Urban Development since 2005. Ms Sisulu is member of the National Executive Committee of the African National Congress (ANC) and a member of the National Working Committee of the ANC. She was a trustee of the South African Democracy Education Trust; trustee of the Albertina and Walter Sisulu Trust; and a member of the Board of the Nelson Mandela Foundation.