Africa
Did Former Tanzanian President Benjamin Mkapa Die of COVID-19?-FACTS
President Benjamin Mkapa Die of COVID-19?-FACTS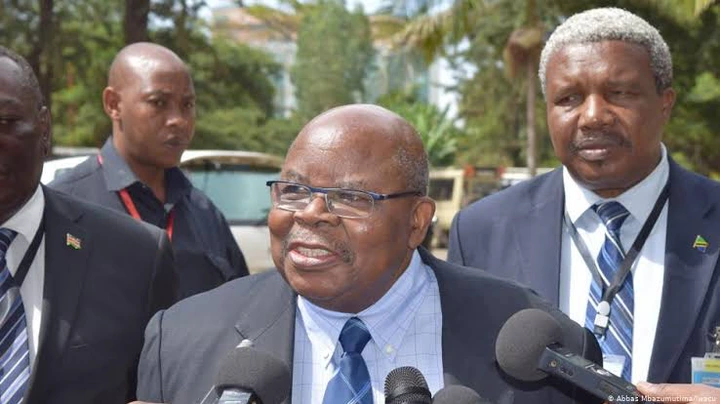 Tanzanian President Pombe Maghufuli has delivered heartbreaking news this morning. These follow after the death of Benjamin Mkapa at the age of 81 years.
Addressing the nation from statehouse Tanzania, pombe maghufuli hasn't revealed the cause of Benjamin Mkapa's death. Instead, he has assured citizen that the cause of the death will be announced soon. Meanwhile, the former president breathed his last this morning after a short illness.
Since the Covid-19 disease landed in Africa, several prominent leaders have been carried away by the pandemic. A few weeks ago, president Nkrunziza of Burundi died from a short illness. After some few days, replete was out of saying the head of state succumbed from the Covid-19 disease.
Nelson Mandela's daughter passed on some days ago, but before then reports we're unclear of what killed her. The Boom, a few moments later the family confirmed that she died of coronavirus disease.
From the above fact, the likelihood of Benjamin Mkapa having died from the coronavirus disease is high why? Tanzania is the only nation in Africa where COVID-19 is not taken with any seriousness. The last time Tanzania released Covid-19 data was on April 2020. Her COVID-19 data is 509 since then.
The real cause of his death has been termed as a short illness
. This shows that Mkapa was not hospitalized for long period of time before embarking on his unexpected journey of no return. It has just happened at a time when the whole world is under siege of the novel corona virus. No reports have revealed whether the head of state has succumbed to corona virus pandemic.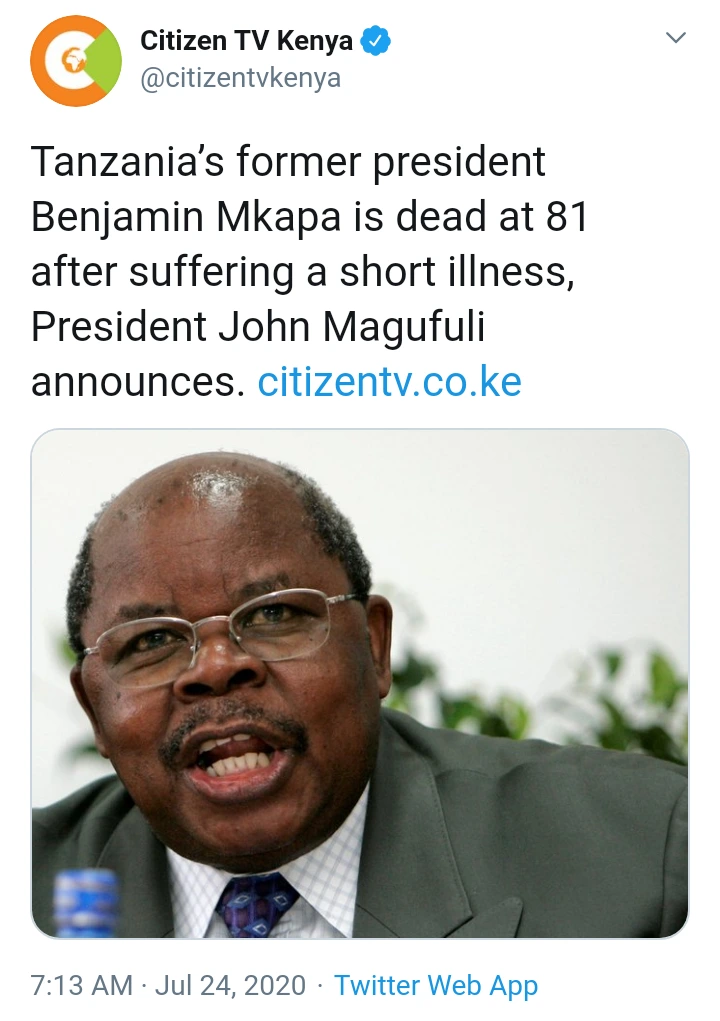 " Tanzania's former president Benjamin Mkapa is dead at 81 after suffering a short illness, President John Magufuli announces"
Tanzania is a nation which has already been declared to be a corona-virus-free zone. The fact behind such declaration remains a secret. The falling of aged and prominent Tanzanians only after a short illnesses sends chills of fear among many that perhaps the nation might be under a serious attack of corona virus.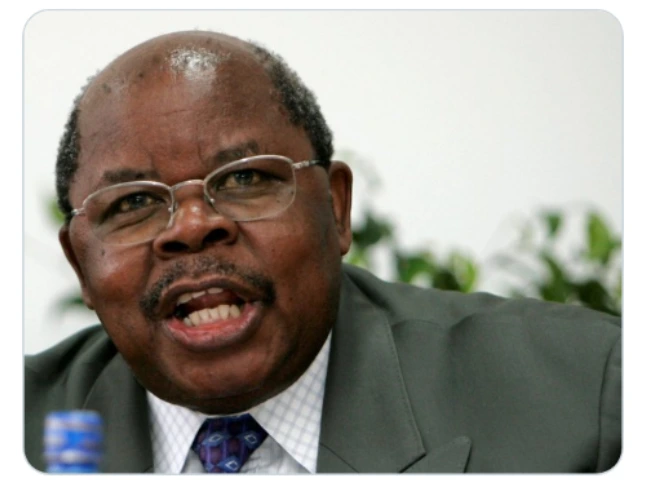 May the soul of the sleeping hero rest in peace.