Rapper AKA Is Supposed To Say Something Soon Or Else This Is What Will Happen Next
One thing that we cannot ignore is that there has been silence, especially from rapper AKA who might have been expected to say something for some time now. Has he gotten the space that he needs?
Some people might say that he did, not knowing how they even got to that conclusion. What AKA is going through might not be something new to a lot of people, there are people who have been through similar situations.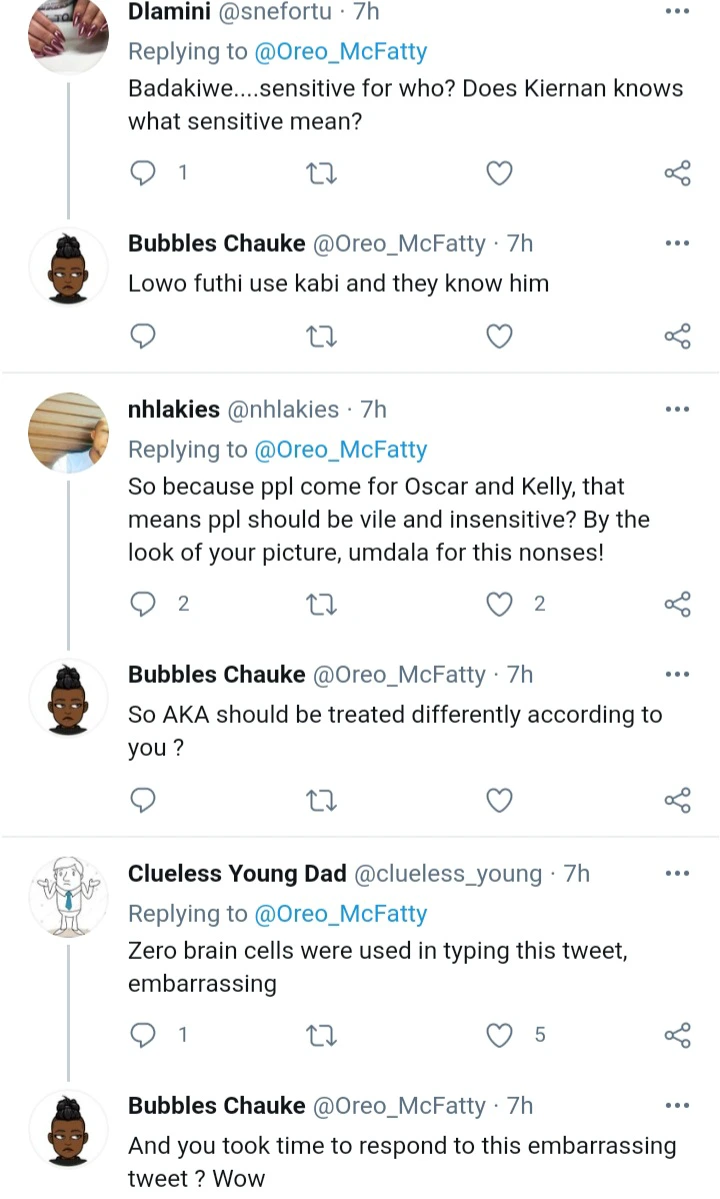 Maybe they have also lost their family members in a tragic manner and in some instances, they still get the strength to face the challenge and make attempts to express themselves.
It could be that some people thought that the rapper would have notified us about something by now and that he had some time to let it all sink in.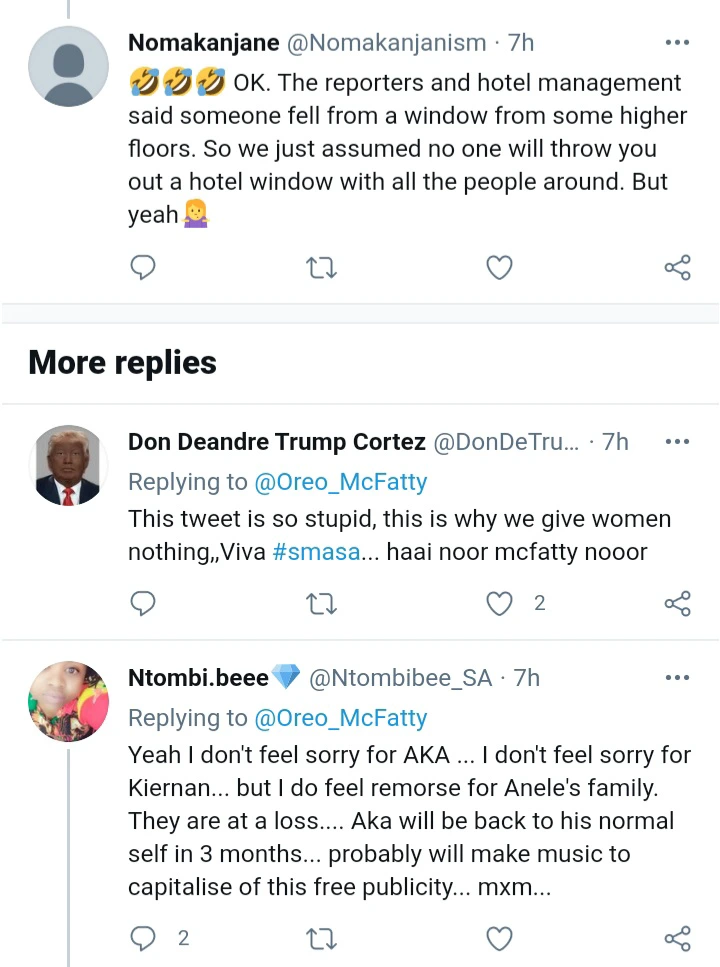 There is a twitter user who mentioned that people do not understand that it is important for AKA to address the nation and say what happened that day.
The twitter user talked about how this question would continuously come up in interviews if he does not say anything. However, there is one vital thing that has to be remembered, people have their own unique ways of dealing with trauma.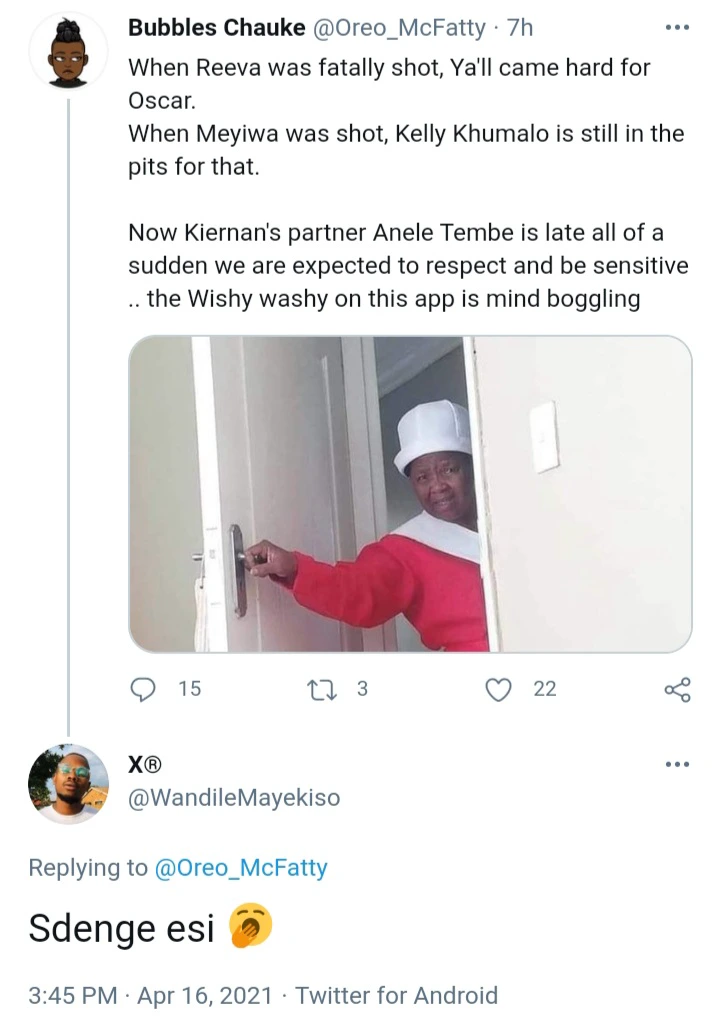 Basically, there is no way that we can expect AKA to react in a certain, he is the one who is going through the pain.
You probably how one can never get used to death, it hits every time, if you lost someone very dear to you, you can never say that you did not hurt as much as you did the last time, it just does not work like that.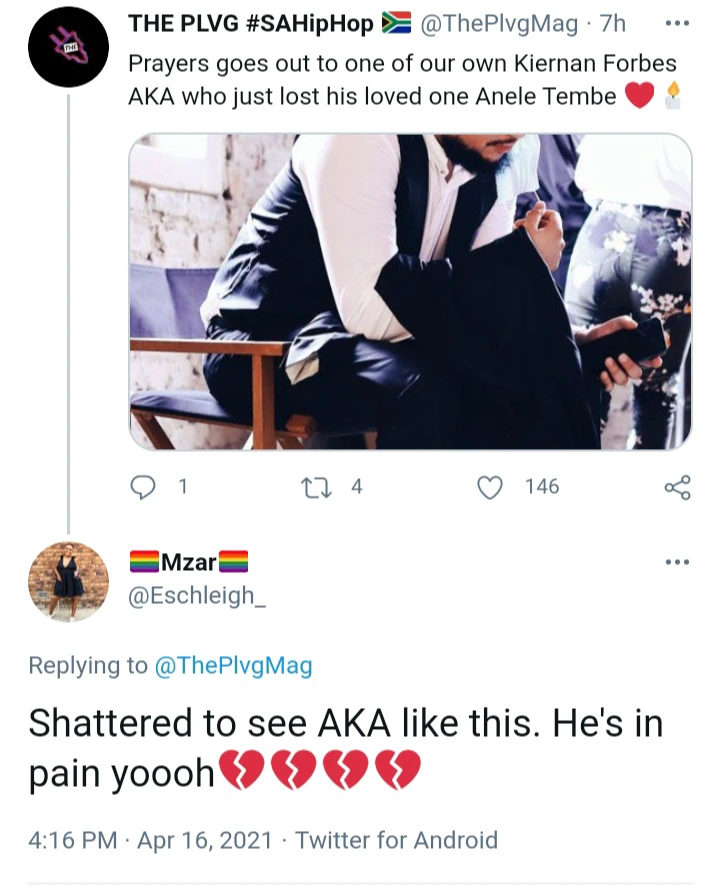 The assumption right now would be that, maybe AKA still needs more time and if that is what he needs, then people should respect him enough to give him that.
There were a lot of plans, AKA and his fiancée Nelli Tembe were about to finalise things, you would know that the rapper had proposed to her some time ago and a wedding was already expected.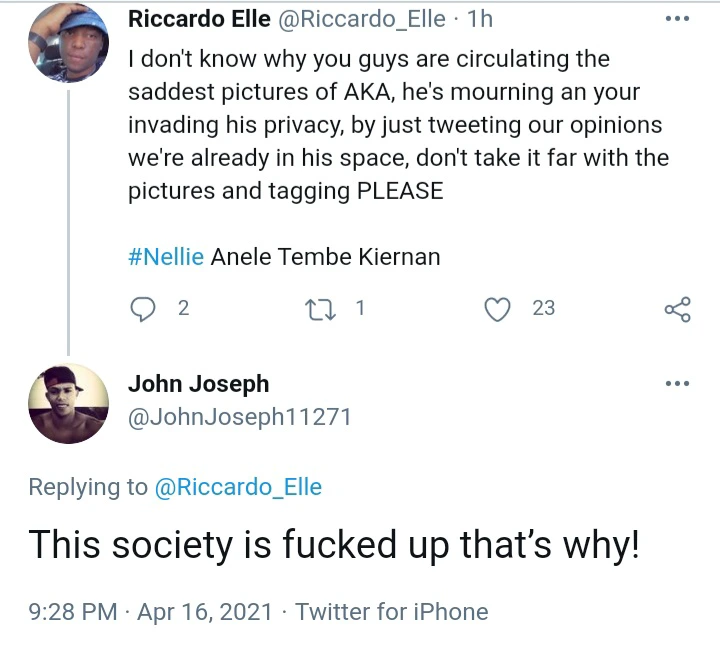 So, you could say that this is the worst time to lose the one you love, however, it seems like some people do not care much about any of that. People should just be less dramatic and let the rapper deal with this in his own way, he should not be pressured to do anything.