Rest in peace messages pours in for transport minister, Fikile Mbalula
The new year 2021 started of at a very bad pace as we are only ten days into the new year but we have already list a lot of people, many people really thought the new year means its the beginning of new great things as the previous year showed us flames but it seems this new year is worse. Since the new year started we have lost a number of high profile people and this really doesn't look good for us.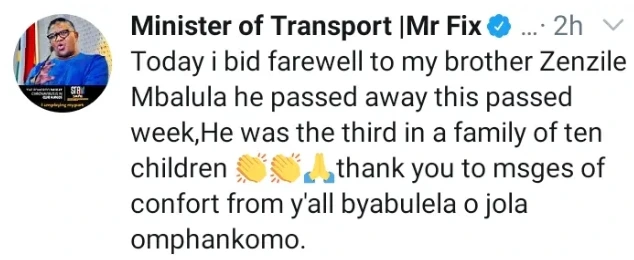 Minister of transport Fikile Mbalula took it to his social media account as he announced the great loss he just recently suffered. Sadly his brother Zenzile Mbalula passed on, its so sad that the minister had to lose a loved one just days into the new year. He wrote "Today i bid farewell to my brother Zenzile Mbalula he passed away this passed week, he was the third in a family of ten children thank you to the messages of comfort from all of you."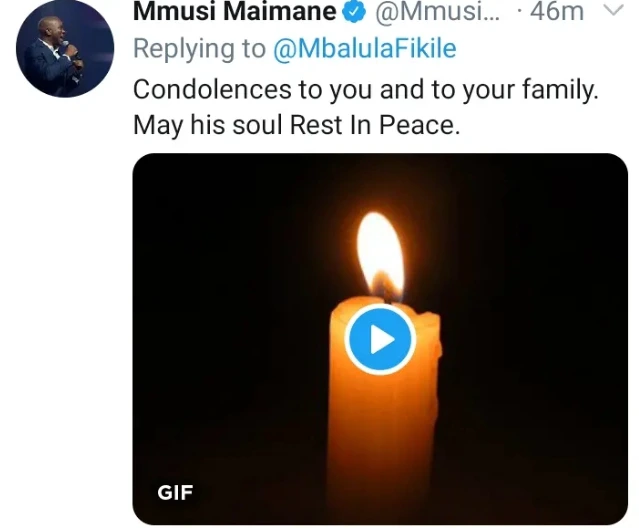 Since the messages of condolences have been pouring in for the transport minister and his family, we hope the find the strength to over come their great loss. "Condolances to you and your family in the meantime think of someone whom you will chanell the funds to," one of the tweeps wrote.