SA Media Mogul, Shona Ferguson Dies.Actor Shona Ferguson's Cause of Death After Heart Surgery
Reports that surfaced the internet today confirmed that Connie Ferguson's husband, Shona, has passed away at the age of 47.
View this post on Instagram
According information from sources, Connie died at the Milpark private hospital in Johannesburg on Friday afternoon.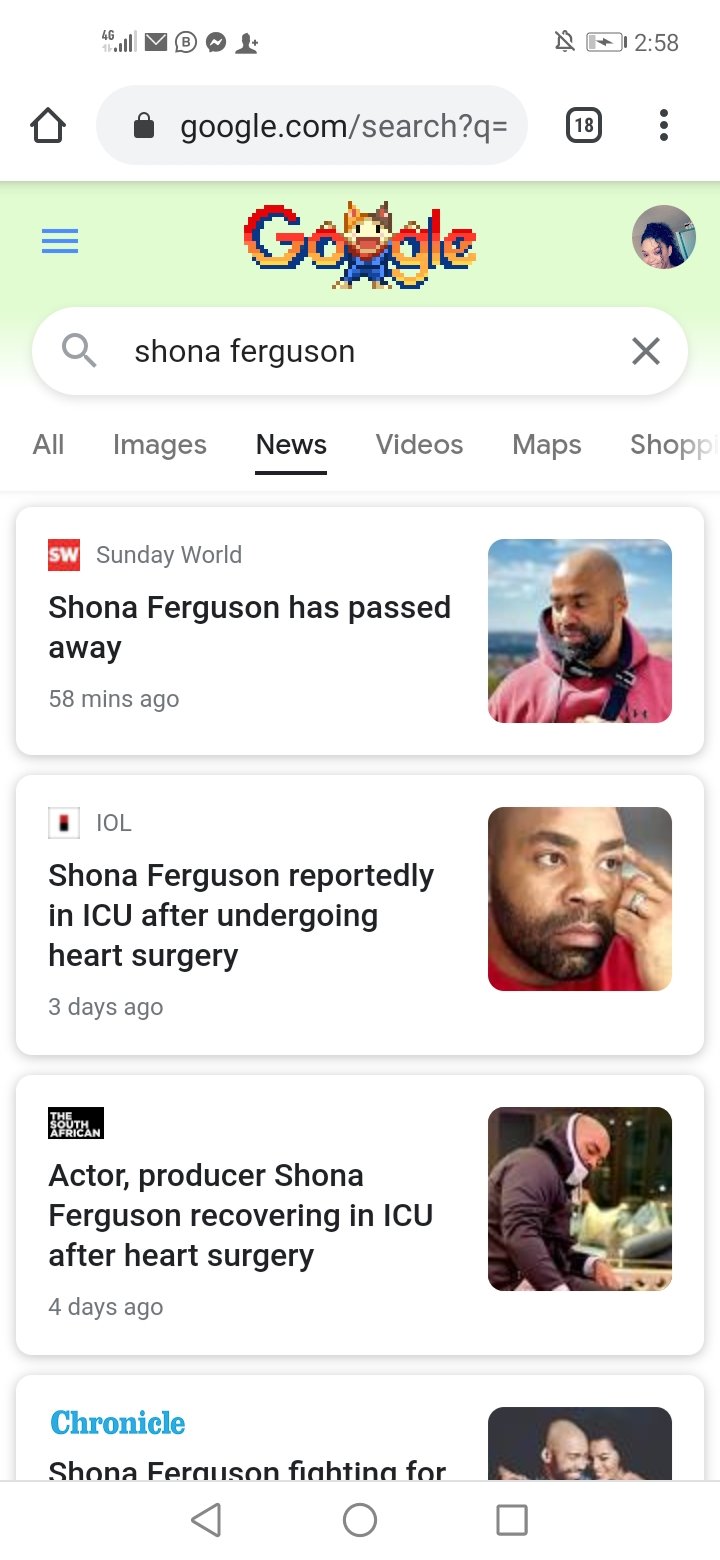 No cause of death has been disclosed to the public but the media mogul had last week got hospitalized after suffering from chest pains. As per source, Shona Ferguson had few weeks ago complained about chest pains and not being able to breathe properly.
It was later discovered that he had heart problems and he underwent a major heart operation.
A source to the family confirmed the matter.
"I can confirm that he just died. Connie is busy with the funeral arrangements," said the source.
Attempts to solicit comments from Connie drew a blank as her phone, understandably, just rang unanswered.
Earlier this week, Sunday World reported that Shona was on a ventilator in ICU and his condition had recently worsened.
Who Is Shona Ferguson? Few Things You Need To Know About Him!
Aaron Arthur "Shona" Ferguson was a Botswana actor, executive producer and co-founder of Ferguson Films.
Born: April 30, 1974, Gaborone, Botswana
Died: July 30, 2021
Spouse: Connie Ferguson (m. 2001)
Parents: Peter Harry Ferguson
Children: Alicia Angel Ferguson
Shona Ferguson was a well known Botswana actor, executive producer and co-founder of Ferguson Films.
His acting career began way back in 2006 as Ace on the South African TV series Generations.
Shona co-founded the Ferguson films with his wife, Actress Connie Ferguson and has done many outstanding projects. In 2020, they produced a Netflix 6 part series called Kings of Joburg.
He got married to his beautiful wife, Connie Ferguson in November 2001 and they had only one daughter, Alicia Angel.
His journey into the entertainment industry started in 1992 when was majorly known as a club DJ at The Palace Hotel Night Club.
He rose to fame in 2006 after acting on the South African venda soap opera Muvhango as Dr Leabua.
Who Is Shona Ferguson Daughter?
Actor Shona Ferguson during his last year's interview with Timeslive opened up about how doctors told him he and his wife Connie would never have children but God miraculously proved the doctors wrong.
He said he and Connie felt like they had survived all of life's adversities when they were blessed with their baby girl, Alicia Angel Ferguson.
Last year he made a post about his daughter who turned 18 at that time. Ferguson described Alicia as a Miracle baby.
View this post on Instagram
"My baby is 18 today … happy birthday my angel. True story, doctors told me I could never have children of my own. God had other plans because he knew I needed you.

"My miracle baby. Daddy loves you more than you will ever know. I was right there when you came into this world and I will always be there whenever you need me. Sharp fede. Happy birthday Juice. I love you baby."
Actor Shona Ferguson's Cause of Death After Heart Surgery
Shona Ferguson's cause of death has brought tears to many fans after the 47-year-old actor passed away on 30 July 2021. May he rest in peace.