Radio Legend Passes Away
South Africans took to Twitter to share their thoughts after reports of an iconic radio presenter passing away. The news are still sketchy, however it has been confirmed by a colleague and close friend on social media. This star is the most memorable name in the radio space and once worked with the likes of the late Eddie Zondi and Wilson B Nkosi during the golden era of soul music on Metro FM.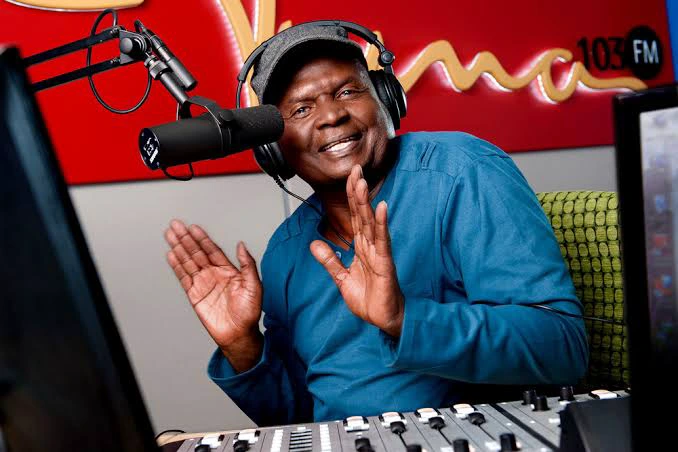 The man who was affectionately known for his Shibaba-doo phrase championed the Sunday Romantic Repertoire on Metro FM and is said to have been working at Cliff Central at the time of his passing. This is a big loss to the industry following the passing of Bob Mabena back in 2020. Many will feel that he still had a lot to offer to the craft as a result of his experience and raw talent for the industry and could've added value to the coming generation.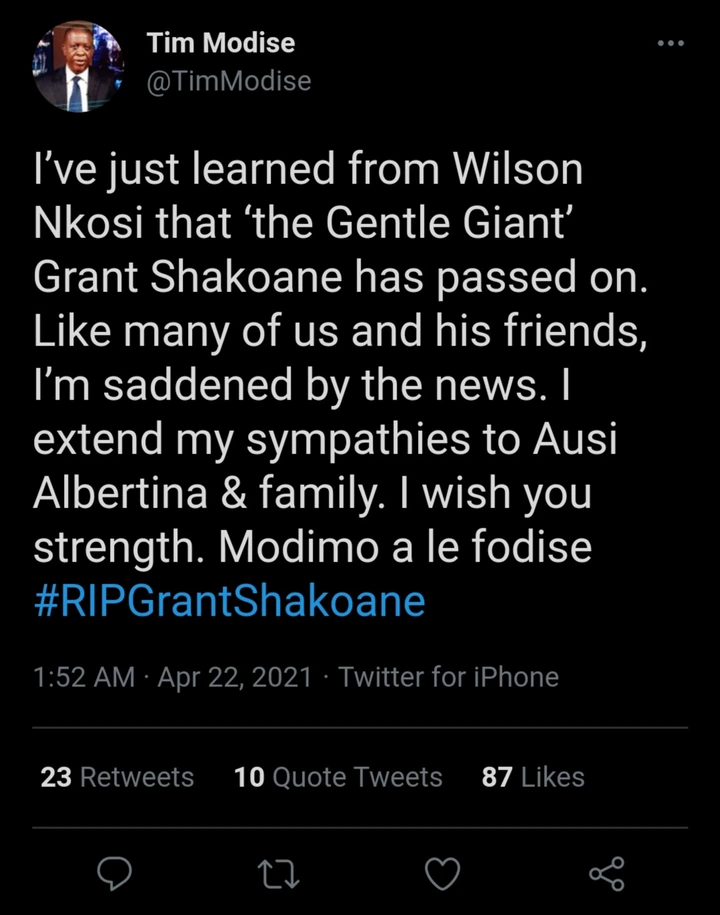 Tim Modise broke the news on social as he received reactions from the likes of Robert Marawa as they conveyed their condolences to the family.
South Africans reacted to the tweet above, see the replies from Twitter below :
Thoughts and prayers to Ausi Albertina and her loving Family!! Such a deeply sad and emotional time for one who was so deeply loved and appreciated by many!!
Remembering his velvet broadcasting voice vividly & that hurt most……RIPGrantShakoane the radio legend
Was it the late 80s or early 90s Sunday afternoons? The GS Connection. Shubhabhadum shibhabha?
May his soul rest in peace. Sisi Albertina & family may God comfort you during this difficult time.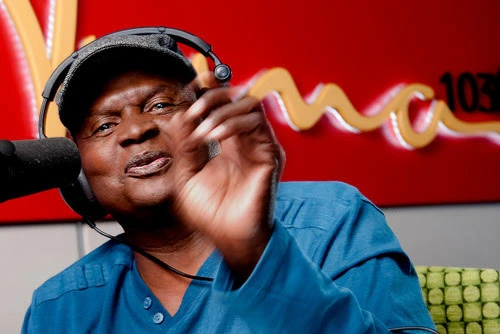 Tweeps share expressed their condolences to the family of the legendary host and pioneer in the radio industry. Many were hit with instant nostalgia after learning the tragic as somw tweeps shared their favorite memories of Grant Shakoane. While many more especially 90s and upwards didn't know much about him, he was still respected in the industry and was mentioned in AKA's smash single featuring DA L.E.S, Jr And Burma Boy 'All Eyes On Me' as they paid homage to the radio and music legends.
His legacy and contribution to the industry will lady for decades to come as he managed to create a niche community for Sundays through his live for soul music. Legends likt this rarely get their flowers while they can still smell them, however many have openly admitted to have been inspired by him as he was the perfect tile model for young, black and upcoming radio presenter in the late 80s all the way to the early 90s. His unique and soothing voice will ring in the hearts of fans forever.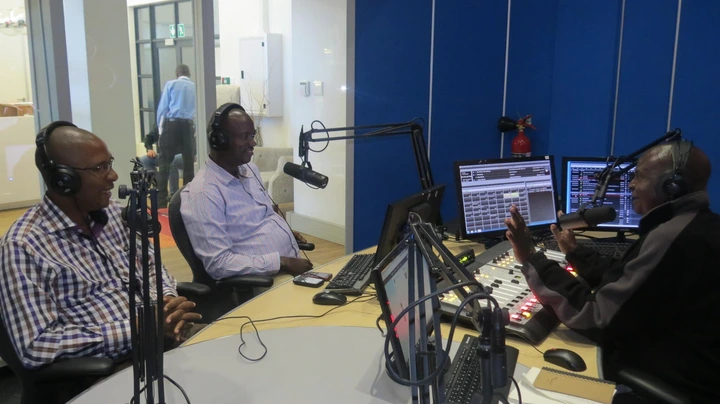 Radio Legend Passes Away