Celebrities
Entertainment
Simphiwe Ngema Mourns The Death Of A Loved One
Tragedy has come knocking at Simphiwe Ngema's door and the actress is now mourning the loss of her dear grandmother.
Simphiwe Ngema Mourns The Death Of A Loved One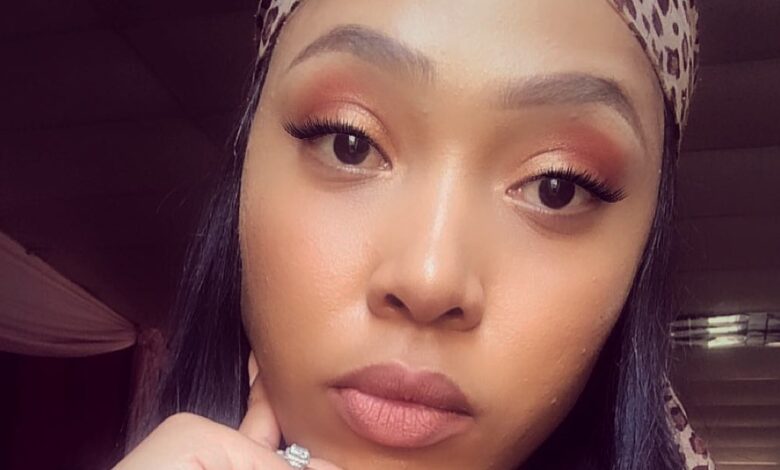 Simphiwe Ngema. South African #Actress,#Singer,#MC, #Presenter @goldseriesza brand ambassador. Bookings: [email protected] …
Simphiwe Ngema Mourns The Death Of A Loved One. Tragedy has come knocking at Simphiwe Ngema's door and the actress is now mourning the loss of her dear grandmother.
Taking to social media, Simphiwe shared a short video of the elderly women whom she refers to as Makhosazana, watching s clip of Ngema playing the piano and singing. Its not clear as to what their relation was but we can tell that the mother of one was devastated by the passing.
"Rest well Makhosazana. Thank you for saying goodbye" Simz wrote.
Simphiwe Ngema Biography: Age, Husband, Wedding, Song, Hairstyles, TV
Robert Downey Jr. appears to have edited Tom Holland out of the Instagram post…
© Gallo
It's been two years since Simphiwe Ngema lost her husband.
The young widow has used her art to overcome the pain and loss she suffered.
When she is not pouring her heart out in a song, Simphiwe is gracing our TV screens in popular shows such as Muvhango and The Queen.
Here's a look at Simphiwe Ngema's biography.
Simphiwe Ngema age
Simphiwe Ngema was born on August 29, 1989. She celebrated her 30th birthday in 2019 with a trip to Thailand.
The trip was a gift to herself.
"29:08:1989 I've never believed in you more than I believe in you right now. You are doing good kiddo.
Here's to living your truth, using all your talents to the best of your ability and chasing your dreams like you are running out of time. Here's to life," she wrote about herself on Instagram.
Simphiwe Ngema Family
Simphiwe Ngema grew up in Johannesburg's Soweto township.
Her nickname is Simz. Simphiwe has three sisters. She is the middle sibling.
The actress was named after her father Given, who is a pastor. Her parents thought they were going to have a boy and settled on the name Simphiwe, which means "we have been gifted" or "our gift". When her parents learned they were getting a girl instead they stuck to their original name.
Simphiwe has a special bond with both her mother and father.
"Meet my parents. My mother taught me how to love and my father taught me how to be loved. I will forever be grateful for that," she wrote on Instagram in October 2018.
'Isibaya' actor Andile Gumbi is in ICU after massive heart attack in Israel
Simphiwe Ngema TV jobs, acting career
Simphiwe rose to fame on popular SABC soapie, Muvhango, She played a character named Thuli.
The role was not her first professional acting gig. Simphiwe started her career in a 2016 theatre production. TV producer and director, Duma Ndlovu, gave her a role in his play, The Game. The Muvhango creator also gave her her big TV break.
Entertainment runs in the family. Simphiwe is related to theatre producer Mbongeni Ngema – her father's uncle. Despite their family connection, Simphiwe says Mbongeni had no idea they were related.
Simphiwe made her debut as "slay queen" Buhle on The Queen in 2018.
She also appeared on Broken Vows and Vuzu reality show, Preachers' Kids.
Simphiwe hosted e.tv's cultural show, Isiko, in 2015.
Simphiwe Ngema Husband
Simphiwe Ngema was married to actor and singer Dumisani 'Dumi' Masilela. The couple started dating in May 2014. Sadly, Dumi was killed in a botched hijacking in August 2017. He was driving his Golf GTI 7 when he was shot. The Rhythm City actor managed to drive himself to hospital but later succumbed to his wounds.
Simphiwe told True Love magazine in 2018 that she thinks Dumi knew he was going to die.
"We were sitting in our room and he said to me, 'Babe we've been through so much but we've kept our relationship'," she told the magazine. Simphiwe added that her husband also started acting strange.
"He stopped talking to me which was weird, but when we'd go to bed, he'd hold me tightly. When I asked what was wrong he didn't give me an answer."
Simphiwe was just 27 when she became a widow.
"Nothing prepares you for one day to be a 27-year-old widow. That all the dreams you've dreamt of will be taken away from you," she said at Dumi's funeral.
Simphiwe Ngema and Dumi Masilela Wedding
Simphiwe Ngema and Dum Masilele held their traditional wedding in May 2017 – a few months before his death. The couple kept their relationship private and quietly tied-the-knot on the weekend of May 20 and 21.
Simphiwe and Dumi shared pictures from their wedding one month later.
Simphiwe revealed in August 2018 that she has a love-hate relationship with her wedding ring following her husband's death.
"Sometimes I look at you and I smile. Sometimes I look at you and my heart bleeds. It's almost time to let you go and the thought of living without you makes me anxious but holding on to you is more painful. I promise to keep you safe and to one day give you to the woman who will be Kgosi's heartkeeper. I will love you, forever and always," she captioned a picture of her ring.
Simphiwe Ngema song
Simphiwe Ngema released a song called Thanda Ngempela in 2019. She dedicated the song to her late husband, Dumi Masilela. She called the song her "final goodbye" to her "eternal crush".
"Losing Dumi two months after our wedding was worse than my worst nightmare and after he passed away I was afraid that people would forget him, so I did everything I could to keep his memory alive but at some point, I realized that holding on hurts so much more. It felt like I had a memorial service every time I did something to keep his memory alive and I went through all the emotions all over again… This song is my final love letter to him. it's time to let go and this is my final goodbye. Eternal crush forever and always," she wrote.
Simphiwe Ngema Bikinis
Simphiwe Ngema is known for her amazing body. She regularly shows off her figure in stylish bikinis. Here's a look at some of her best looks.

Simphiwe Ngema hairstyles, braids
Simphiwe Ngema is also known for her stylish hairdos. She is a big fan of long braids and weaves.