The Last Words Of People About To Be Executed
'Love' Is the Most Common Word in Death Row Last Statements.
Before getting executed, every person is allowed to speak their last words, and this has been practiced for centuries now. But do their words really mean anything?
Most people are apologetic during this time, and before we pass away, we ask for the forgiveness and mercy of others. However, there are others who boast about their criminal records before execution. While in other cases, people are mentally ill and whatever they speak is nothing but gibberish. But then again, people say that the true nature of a person is revealed in these times.
Last rites before execution
In Christianity, the last rites, also known as the Commendation of the Dying, are the last prayers and ministrations given to an individual of the faith, when possible, shortly before death. They may be administered to those awaiting execution, mortally injured, or terminally ill.
Even though the persons life will be taken away soon, this chance to speak gives him a bit of power. You have probably noticed that during arguments or fights, everyone wants to be the last person to be able to speak, which they think gives them some sort of authority in the circumstance.
In this article, you will be able to know about the most terrifying and twisted final words of some of the most famous criminals. Trust me you wont able to forget these even if you want to.
1.Thomas Grasso In 1990
Thomas J. Grasso was convicted of strangling 87-year-old Hilda Johnson with her Christmas tree lights. Six months later, he strangled Leslie Holtz, an 81-year-old man, with an electrical cord. He was executed by lethal injection on March 20, 1995. He had requested SpaghettiOs as part of his last meal, but received spaghetti and meatballs instead.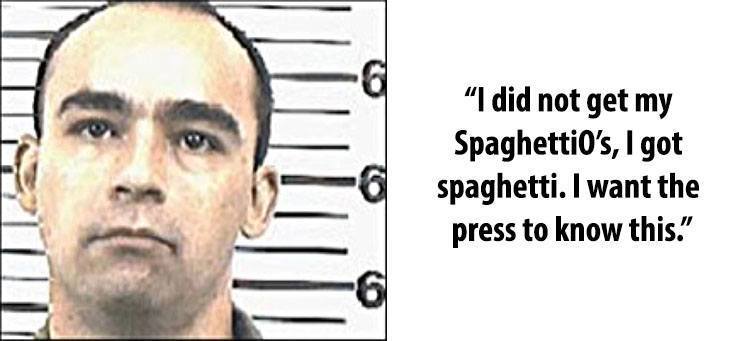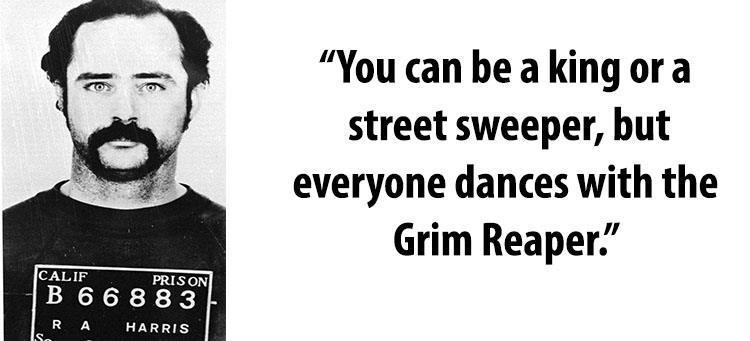 3.Erskine Childers
In addition to writing the novel The Riddle of the Sands, Robert Erskine Childers was a gun smuggler. He was executed on November 24, 1922, during the Irish Civil War, for illegally possessing a semi-automatic pistol nicknamed the "Destroyer."
Sk Khoza Gets Side Chick Pregnant, Beats Up Girlfriend Mandy For Questioning Him
Pastor caught red-handed  with married woman on Church altar (video)