Vaccine showing us flames, Mzansi doctor warns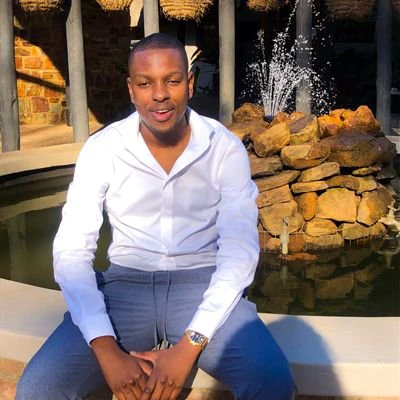 A Mzansi doctor has taken to Twitter to confirm one of the worst fearsmsny people have about the vaccine… Side effects. According to Doctor Olwethu Vilakazi, many doctors have been absent from work as they fell sick after taking the vaccine.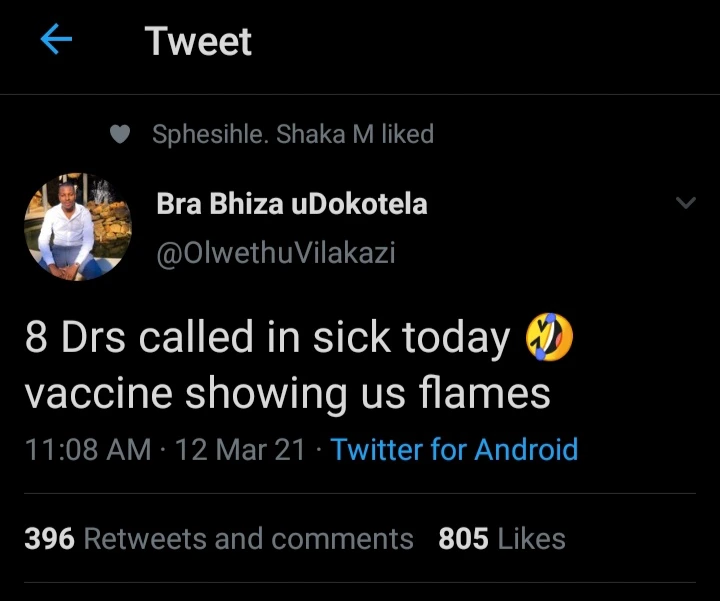 "8 Drs called in sick today 🤣 vaccine showing us flames," Vilakazi wrote on Twitter. Another health worker says she was literally sick for two days after getting a jab. She says she had frver mostly and she was vomiting also and had body pains. Another tweep says that a nurse passed away 3 hours after being vaccinated at the hospital where her dad works. "This is scary 😞"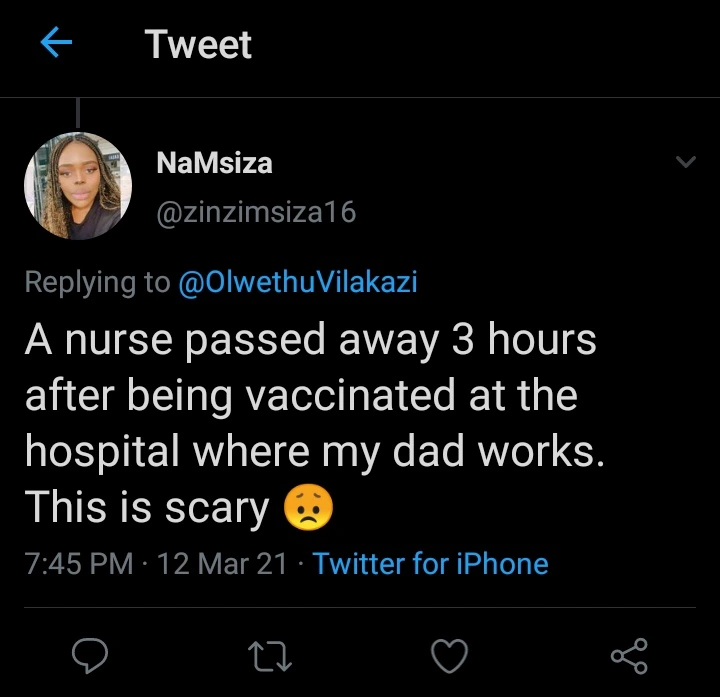 But aren't doctors supposed to know better in this field? I find it very odd for a doctor to complain to us, medical lay people, about their specialty.They took it knowing that it hasn't been properly tested…and they continue to administer it to others.
However, some medical experts insist that the after effects are just the immune response. "We all went through that and it fades away after a day or two !! Covid19 denialists are trying to exploit basic scientific concept," said a medical expert in response.