Natasha Thahane was born and raised in South Africa and graduated in 2018 from NYFA's New York City campus after completing her 1-Year Conservatory program in Acting for Film. She has appeared in television series such as Skeem Saam, The Queen, and Lockdown, and serves as a brand ambassador for Garnier Fructis.
Natasha Thahane is a South African actress, model, and media personality. She is best known for her roles in the television series Blood & Water, Skeem Saam, The Queen, and It's OK We're Family
Natasha Thahane Biography: Age, Boyfriend, Siblings, Child, Parents, net worth, Relationships & Contact Details
Born: September 25, 1995 (age 26 years), Orlando West, Soweto, South Africa
Education: Milnerton High School, New York Film Academy,
University of the Witwatersrand, Johannesburg
Movies: Kedibone
Saturday Night 🍸 pic.twitter.com/f6FYnp5IeO

— Natasha Thahane (@Natasha_Thahane) June 20, 2020
READ HERE: Natasha is currently dating LORCH
Natasha Thahane'S ex Boyfriends…
Natasha Thahane has been linked with several boyfriends before, including Bohlale Makgolane (Bo Maq). After they split, she had reportedly hooked up with The Boy Doing Things, A-Reece. However, the relationship with A-Reece was never confirmed. In fact, Natasha had denounced as lies claims she was dating A-Reece and married to him.
A-reece relationship rumor started when Natasha appeared in A-reece's music video Mgani and later Sebenza.
Natasha went public about her relationship with an American in 2017. She had to reveal her boyfriend's identity at the time because, according to her, she felt pressured to do so.
View this post on Instagram
READ HERE: Natasha is currently dating LORCH
Natasha Thahane'S Bio On Instagram…
ACTRESS
BRAND AMBASSADOR FOR GARNIER 💛
Exec Prod: Thahane Media
New York Film Academy Alumni | AFRICAN CHILD, YOUR DREAMS ARE VALID
Does Natasha Thahane Have A Boyfriend?
Natasha Thahane is a renowned actor from South Africa. In case the name eludes you, then it is possible that you know her as Enhle from SABC1's Skeem Sam. Aside from her acting career, she is well known for having an active presence on social media. Here is all you need to know about her.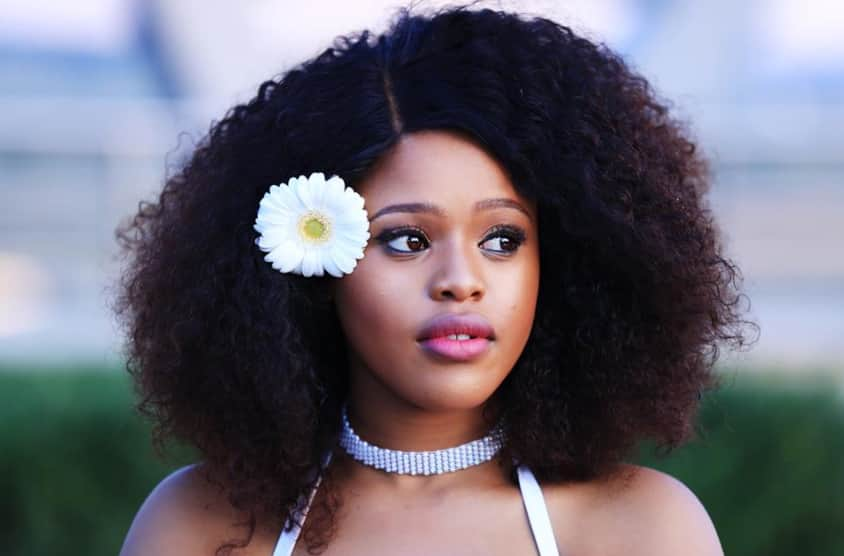 Image: facebook.com, @Natasha Thahane
Source: Facebook
Who Is Natasha Thahane?
You have seen the gorgeous lady on TV and want to know more about her life story. Here are details that will give you a clear understanding of this renowned Mzansi celebrity, including her family and love life.
Natasha Thahane Biography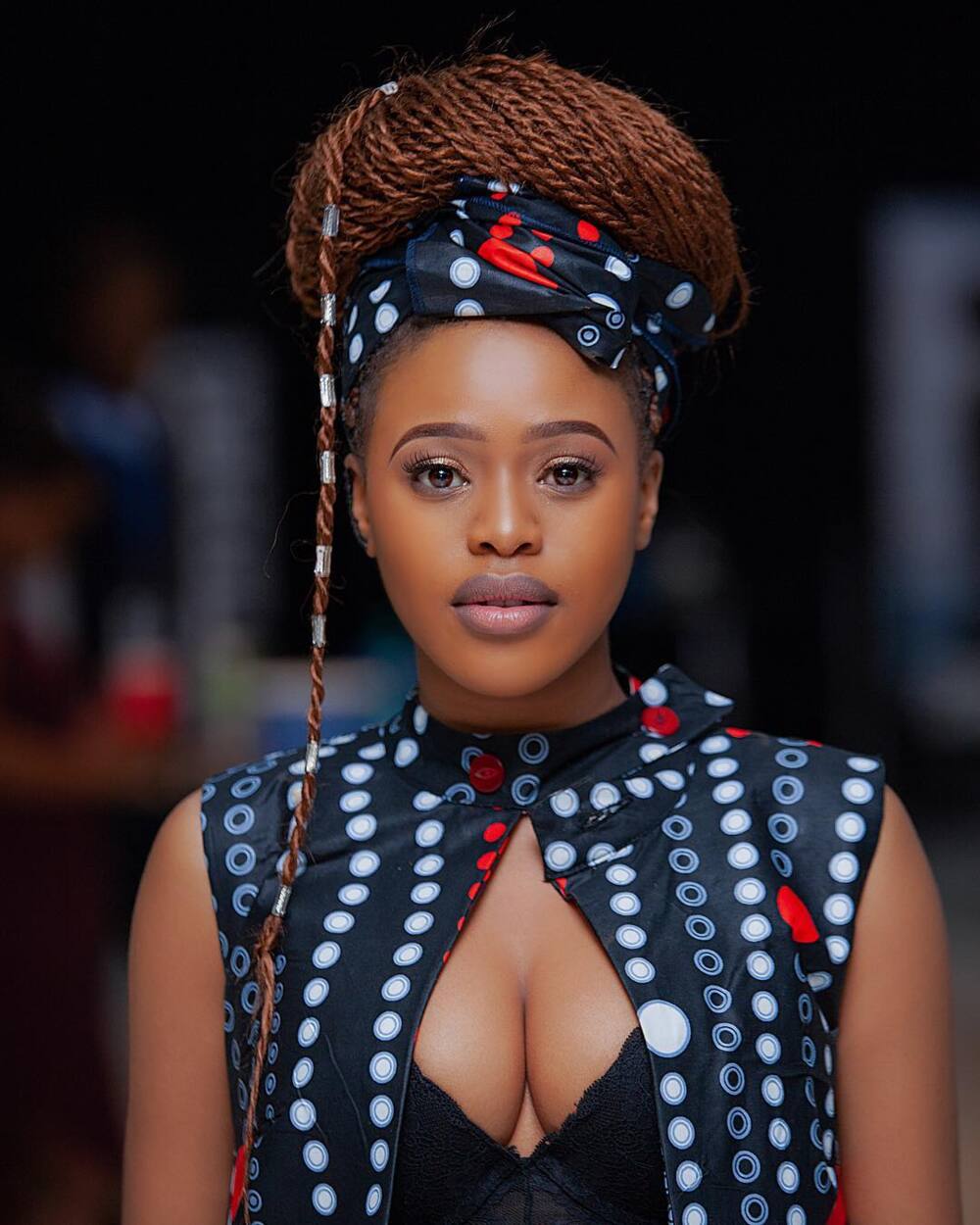 Who Is Natasha Her Grandfather? How Old Is She? The Beauty Has An Interesting Lineage Discussed Below.
Natasha Thahane Profile
Image: instagram.com, @natasha_thahane
Source: Instagram
Born: September 25th, 1995
Natasha Thahane age: She will be turning 24 later in 2019
Origin: Cape Town in South Africa
Marital status: Dating an American guy
Occupation: Actor
Famous for: Appearing as Enhle from Skeem Saam as well as an active social media presence
Natasha Thahane Parents And Family
Natasha's mother is called Nomaswazi Mamakoko while the dad is Trevor Thamsanqa Tutu. The father is the son of the widely known Archbishop Emeritus Desmond Tutu, which makes her the granddaughter of the archbishop. She also has one known sister, Molemo Thahane, and one known brother called Sthembiso Khoza.
Natasha Thahane Education
Ms. Thahane recently completed her studies at the New York Film Academy. Before becoming the famous personality we all know and adore, Natasha attended Wits University in Mzansi where she studied accounting. Before that, she went to high school at Milnerton High School in Cape Town.
Career And Tv Appearances
Her first role as an actor came when she made an appearance on the show "eKasi: Our Stories" that was on e.Tv back in 2014.
After a number of stints in commercials, she has appeared in the following TV roles:
eKasi:
Our Stories (Season 5 and 6)
Galz
Saints and Sinners (Season 1 and 2)
Skeem Saam
The Queen (first starring role)
Ses'Top La
Primarily a Cape Town City girl, she has managed to associate with the likes of Cornet Mamabolo whom she starred with on Skeem Saam
Natasha Thahane Boyfriend/Natasha Thahane Husband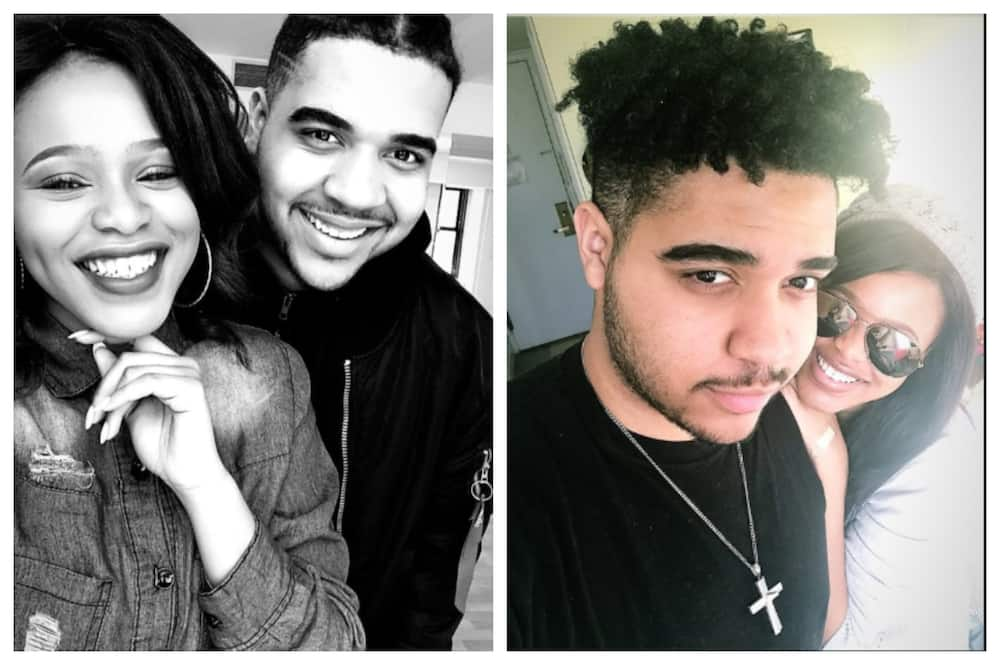 Image: facebook.com, @Natasha Thahane
Source: Facebook
Who Are Other Natasha'S  Boyfriends?
It is a known fact that she used to date Bohlale Makgolane (Bo Maq). After their breakup, rumors have been swirling around that Ms.Thahane is dating rapper, A-Reece, and that the two are married. However, she came out against those rumors stating that they are lies.
Recently in 2021, however, the beauty queen has been posting pictures of herself and Lorch . Is he her happily ever after? Time will tell.
Back in late 2017, there were rumors of Natasha Thahane's pregnancy and wedding, and many looked forward to Natasha Thahane's baby photos with some hoping for a pretty Natasha Thahane's baby girl. Sorry folks, this was false and there are no Natasha Thahane baby or Natasha Thahane wedding photos to see now. So questions like how old are Natasha Thahane's baby and who married Natasha Thahane are invalid at the moment.
Natasha Thahane Hairstyles: Natasha Thahane biography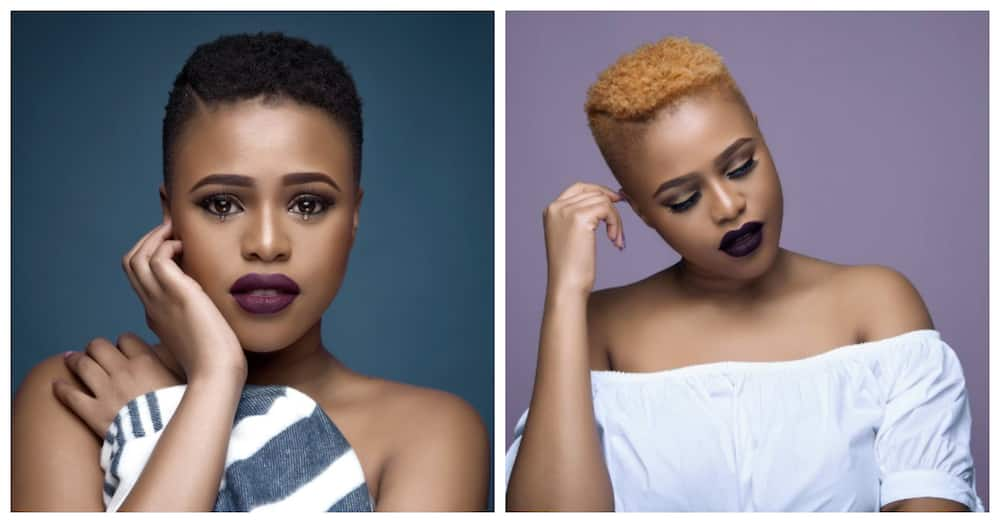 Image: facebook.com, @Natasha Thahane
Source: Facebook
There is no denying that this celebrity is a stylish confident young woman. Her personality is portrayed in a number of things including her myriad hairstyles.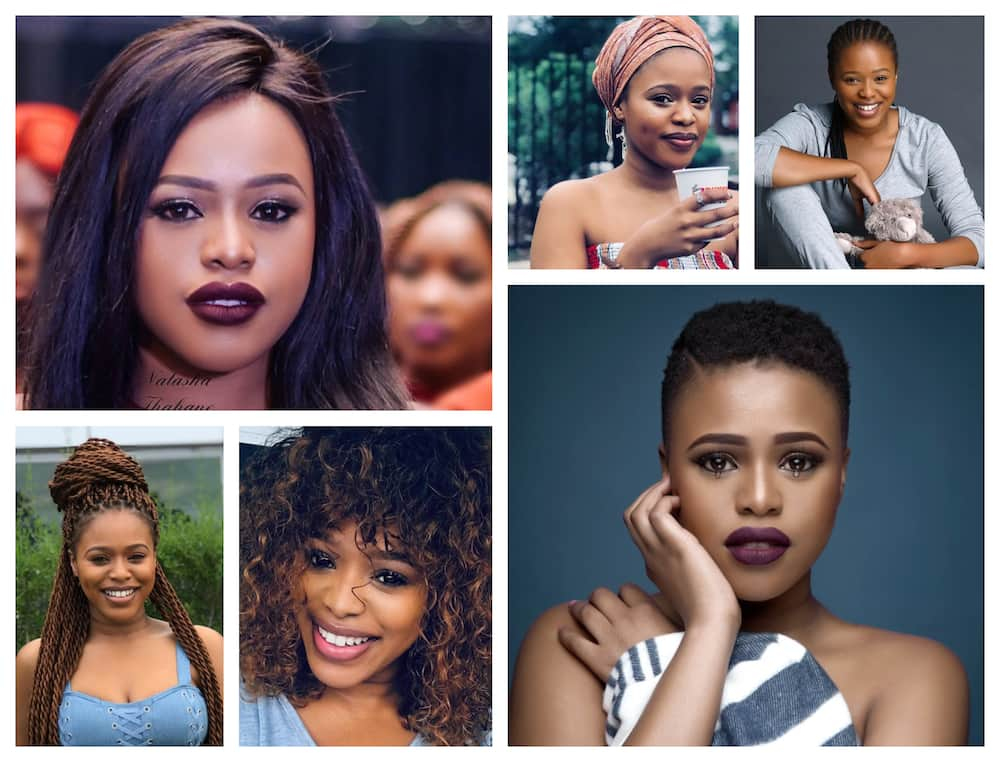 Image: instagram.com, @natasha_thahane
Source: Instagram
Natasha Thahane's Cars
The actor currently drives a Volkswagen Polo. She also has a soft spot for her parents, whom she treated to a new car back in 2017. However, the make of the car is unknown from the photos she posted on her Instagram.
Natasha Thahane 2021-2022
While Natasha Thahane and Thembinkosi Lorch's dating scandal keeps changing each new day we have a completely new update, one that many of us actually expected yesterday as we all know that there's no place to hide when Mzansi finally discovers your business.
The Orlando Pirates footballer has gone back on his word and taken to social media to post a picture of Natasha Thahane. The star decided to keep his caption short: "beke le beke [week in week out]" followed by a heart emoji. Does this mean he is confirming his relationship with the actress? We believe he is.
Even his friends, fellow footballers, and followers took to the comments section to congratulate him for dating a chipi (that's S'pitori for 'beautiful woman').
READ ALSO: NATASHA HAS A BABY